Wow! Has Donald Trump finally seen the light and is reentering the race?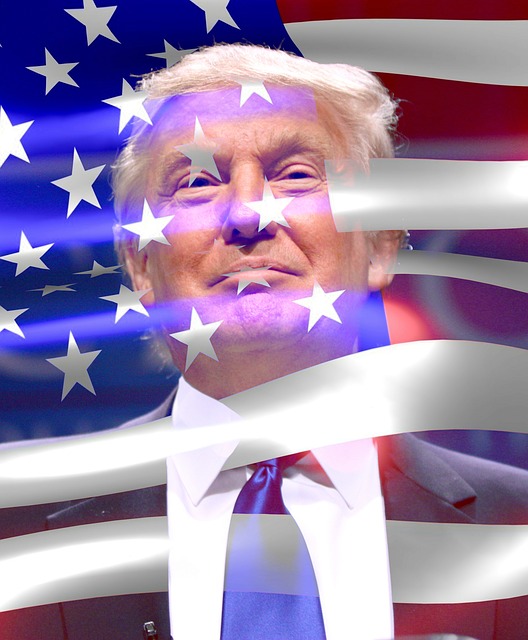 United States
August 17, 2016 9:52am CST
Did someone finally get through to Trump? Has he finally realized he's tanking bigtime in the polls, that he's been single-handedly giving the win to Hillary? It appears he's made some major changes to his campaign staff, "additions" they're claiming, not firings. It looks like Paul Manafort has been demoted somewhat, Kellyanne Conway has been promoted to campaign manager and Steve Bannon, Breitbart News, will act as campaign CEO and major Trump advisor. Also, it is rumored that Trump made these changes on his own, without the total consent of his family. Now that is big news! Could there be trouble in Trump Tower paradise? More evidence of a possible Trump pivot to "normalcy" was demonstrated in his speech last night in Wisconsin, where he promoted his "law and order" message. He managed to stay on message and didn't discredit himself throughout with shocking, whacko, politically-suicidal rantings and half-threats. So, as of this morning, it looks like Trump has reentered the race and will actually make an effort to win the election rather than shoot himself in the foot every 10 minutes. He says he will still be the "Trump" that won him the nomination, but can he do that and maintain a focused, less politically suicidal approach at the same time? As always, time will tell. Image: Pixabay
8 responses


• United States
24 Aug 16
Clinton is no better with all her lies and corruption. Unfortunately, we're stuck choosing between less than desirable candidates this time.


• United States
17 Aug 16
I wasn't aware he had left the race. He's still a far better choice than Clinton.

• United States
18 Aug 16
It looked like he didn't care anymore, that he wasn't interested in winning. He didn't formally drop out of the race. He has begun to look interested again.

• United States
17 Aug 16
Well, I certainly hope he behaves in the manner he did when he gave his speech last night. Just cannot stomach Clinton being POTUS. Glad he made a move, and I do hope those assisting him now can reign him in.

• United States
18 Aug 16
its the start of some strategy i bet. around this time a lot of candidates will hire and replace people. hes , in a way, setting the agenda for the upcoming debates by bringing attention to his agenda in maybe forcing hillary to try to dismiss his political views.

• United States
18 Aug 16
It will be very interesting to see what happens with all the changes he's made the past few days.


• Australia
18 Aug 16
I just heard from Kellyanne Conway and her interviewer saying thar Trump will stay beingm Trump ( to that effect). And that's who he is that won him the nomination. And people resonate more, except of course, not with the some 50 GOPs (Grumpy Old Pity Partiers). Damned if he is. Damned is he isn't. He's not an establishment -pleaser.

• United States
18 Aug 16
I heard that too. He plans on behaving the way he really is. It probably won't help him but I understand it.

• United States
21 Aug 16
He needs to get back to focusing on all of her lies.

• Centralia, Missouri
17 Aug 16
someone finally got through to him that it's no longer about shock factor, he has got to stop looking insane

• Atlanta, Georgia
22 Aug 16
As you say, time will tell. I think he has finally decided if he keeps spouting off, he will lose the election. Even the Republicans are turning their backs on him. He even sounded reasonable in his speech last night. We'll see how long it lasts before he shoots himself in the foot again.

• United States
31 Aug 16
I must not have watched it because I've never heard him being reasonable. I can tell when he's on a teleprompter because he's AWFUL and it's like he's a third-grader reading from it but also because he's not quite as incoherent and rambling from subject to subject and repeating everything two or three times. It's still all hateful lies though.