Thief!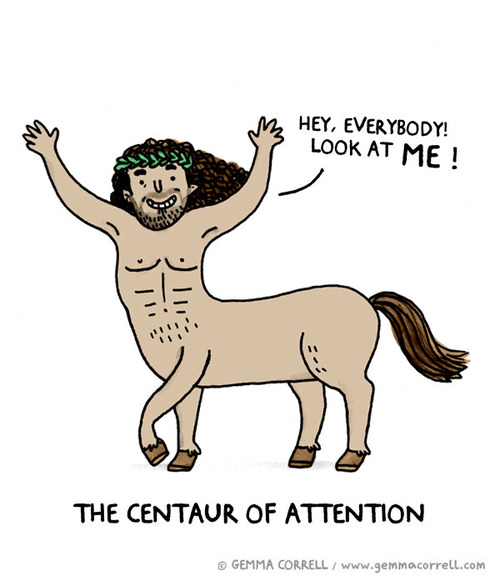 United States
August 17, 2016 4:42pm CST
I think Hollywood is stealing my ideas. You see, I keep a Top Secret folder with all my potential stories in it. But while I'm good at coming up with plots and characters, I just can't seem to get them to come together in a book or story. I can't bring them to life. So the details just
sit
there in my folder. Waiting for that magical someday when I'll be a
real
writer. Sometimes I feel like Pinocchio, in that regard. Years ago I came up with an idea about a woman that could turn into a lioness. This was before I'd ever heard of Therianthropy. So, of course, my idea was
completely
original. And then
Sheena
came out. It's probably an obscure show now, but that doesn't matter! A woman that could morph into a lioness? They stole my idea! I wrote down an interesting idea about a man who discovers he's a fictional character in a book. Even
I
was amazed at my brilliance. Less than a year later, out came the movie
Stranger Than Fiction
with Will Ferrell as a man who discovers...he's a character in a book! They stole my idea! I had a marvelous story--in fact, I had plans for it to be a complete series--about a woman who could transform into a dragon. Yeah, I know. There's an animal to human theme going on in my creative mind. Imagine my amazement when, years later, I discovered the children's television show,
American Dragon.
A show where a boy could turn into a dragon! They stole my idea! I think I'm going to have to buy a vault so I can hide my folder before all my ideas are taken! Until the day that I become a brilliant author, do you think I could somehow be compensated for those stolen ideas?

7 responses

• Uzbekistan
30 Aug 16
The answer to this dilemma is that there aren't so many ideas in the world. One theory claims that there are not more than seven plots all in all. You probably find your ideas in the Bible and in other holy books the world over. And they were probably already told in the caves of the Stone Age when people were sitting around a fire while a sabre-toothed tiger was prowling outside.


• Calgary, Alberta
24 Aug 16
I had a song composition that no one else heard and you can imagine how mad I am when suddenly there is a hit song that sounded exactly like it. It is only a coincident but I am bitter.

• Calgary, Alberta
24 Aug 16
@Genipher
It is a coincident though so I wont blame him. I just developed a new melody for my composition.

• United States
24 Aug 16
@CaptAlbertWhisker
That's a good outlook to have.



• United States
18 Aug 16
My kids told me it wasn't that my ideas were being stolen from my folder, but that the government was scanning my brain when I went outside. Not sure where they get those sorts of ideas...At any rate, they told me I should wear a hat. I'm thinking tin-foil might look nice.


• United States
18 Aug 16
noperz, 'tis a first come kinda world out there. sadly e'en a vault'd not keep others from thinkin' 'long similar lines.

• United States
18 Aug 16
@Genipher
yepperz!


• Green Bay, Wisconsin
17 Aug 16
Unfortunately no. You're not alone. My son was working on a comic book story. He was a ways into it and all of a sudden, wham, there it was on TV. Not a comic book animation story, but live actors and a series. He was not happy at all. Needless to say, he had to scrap his idea. He even had a story for Star Wars because people can write stories with George Lucas' permission. He was filling a hole and low and behold, George filled the hole. Story scrapped. The thing with us writers is we need to get our story written and published before someone else does. Then someone else can claim their idea was stolen while we reap the royalties.

• Green Bay, Wisconsin
21 Aug 16
@Genipher
No. He gave up on both ideas, though I have the Star Wars idea in my hard drive. It's a good story. If he would do it as something other than Star Wars it would work. Of course there would need to be some changes to it as he does have the characters named that are in Star Wars, but that's easy to do.

• United States
25 Aug 16
@Genipher
Oops, sorry. I kinda borrowed them from you and sold them to Hollywood. You can borrow my story about a guy who can turn his head completely around