This topic has been read 5 billion times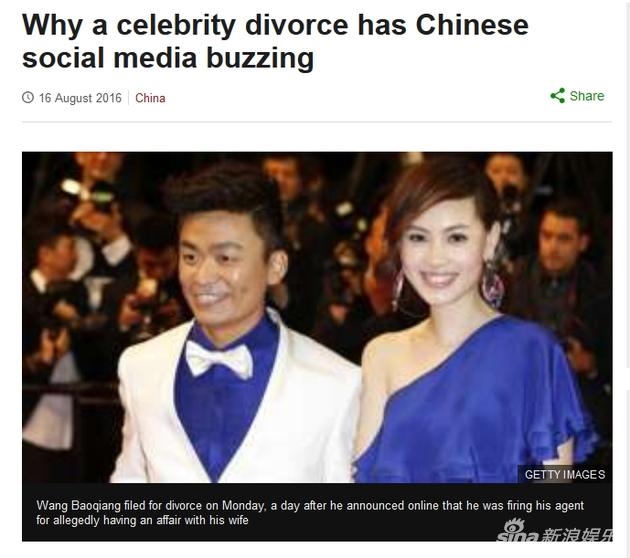 China
August 18, 2016 3:14am CST
Recently,People's concern for the Olympic Games has shifted,People all over the country are concerned about baoqiang Wang's divorce.They browse the topic several times a day,so this figure is not surprising.I am also concerned about this matter .Any progress in this matter would draw people's attention. "why a celebrity divorce has Chinese social media buzzing"This is the BBC report(the august 16).why? He is not a person, he represents grassroots success . They started their business from scratch,work hard,be honest ,loyal to the marriage.He came from rural and very plain,He is an actor and created many images.In China, people of almost every age like him. His wife rong Ma also represented a kind of people who alway wants something for nothing. has no respect for marriage. Her actions angered his fans ,and also touched the bottom line of people's moral .
2 responses

• Mumbai, India
18 Aug 16
Sympathy towards Wang Baoqiang i guess..

• China
18 Aug 16
yes .People even want the law also tend to him

• Hangzhou, China
18 Aug 16
It has been very popular online about this news. It seems that everone shows great sympathy to Wang Baoqiang, whose wife has an affair with his agent. In fact, almost every day these days it is read about Wang Baoqiang in friends' circle. It is not fair of his wife Ma Rong to treat her husband this way. If she does not love him any more, she is supposed to let him know about it and start a new love affair instead of doing it this way. I support Wang in his asking for divorce with Ma.