Ocean Blue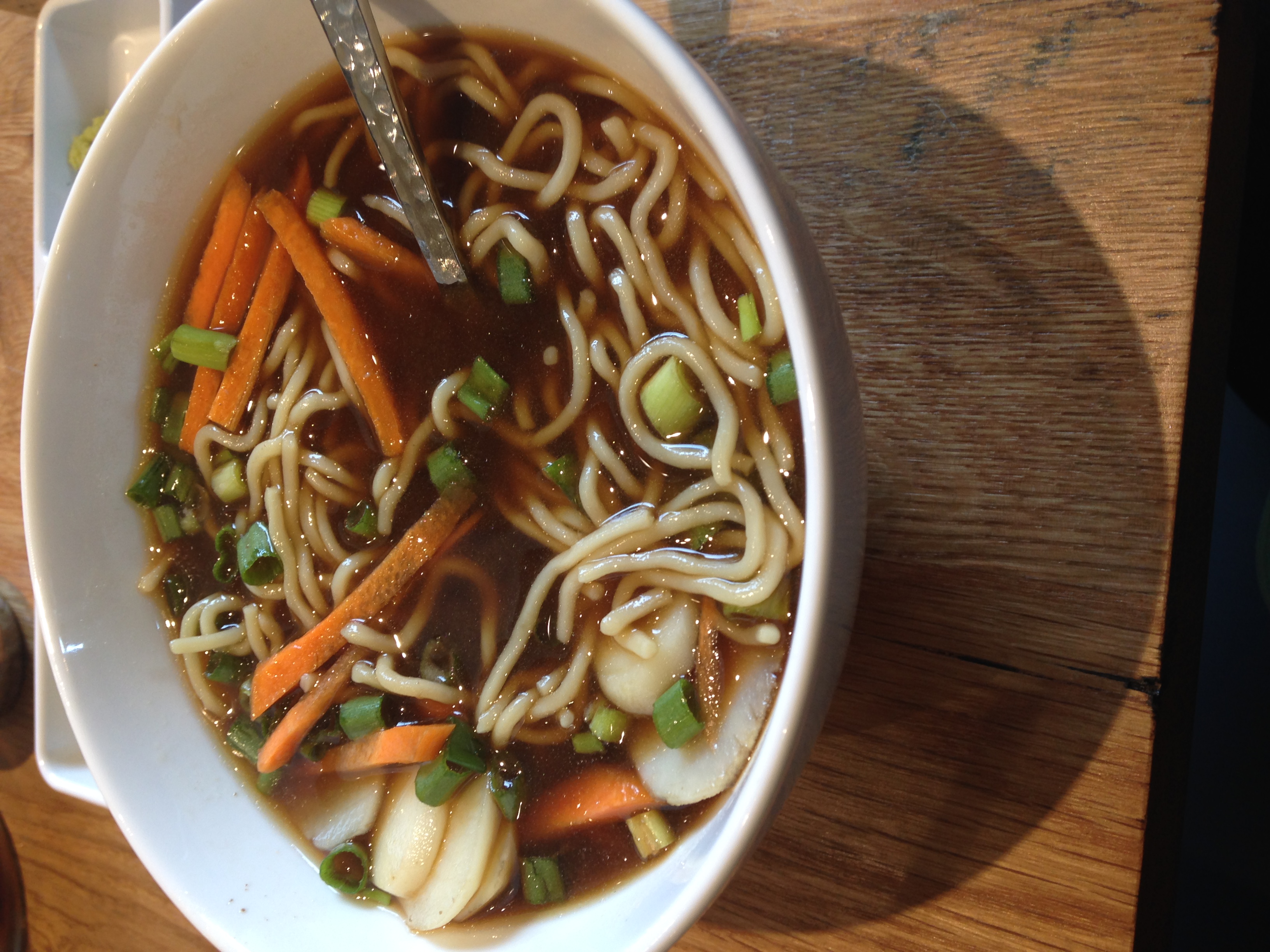 United States
August 18, 2016 10:57am CST
Last night my husband and I had a date night out away from the kids. It has been a good couple of months and neither of us have been out with each other. These rare nights I try to enjoy as much as possible. My husband suggested we try something new to go eat at. A new restaurant opened near our house. So we dropped the kids off with my husbands grandmother and his little brother. We made sure the kids had dinner on at way over (pizza and a cookie). Ocean blue is where we went. It's an Americanized Sushi and Ramen bar. I was all for the trying of the ramen bar since I like ramen noodles. It was $5 for a blow each time you go up. We order two appetizers to try one was steak skews and the other was their Verizon of fries with cheese and bacon. Both we really good. The Ramen was good which it was hotter but they are working on that this is their first full week. The manager asked the waiter to give us a discount so we spent much less then we had planned out. Then we walked around for about 2 hours since the kids where behaving so well. They even got baths and none fussed about it which is a relief. I had a wonderful time and the most grow up date I've had with my husband in such a long time. Normally it's dinner and a movie so you can see why I say the most adult date we have had. It was different and so relaxing. We will go back on another date when we can.
6 responses


• United States
18 Aug 16
They where good. A little cooled off after I got back to m seat but they where still very yummy.

• Beaconsfield, Quebec
18 Aug 16
@ShyBear88
at least they were good. Would you go back, if you had the chance?

• United States
18 Aug 16
@dodo19
oh yes I would go back. Although the next time we go out on a date we will try another new restaurant that has opened in the area. There is been a handful that we want to try. Theirs a Tex mex places I want to try. I would go back to Ocean Blue any time. It was a great experience so very relaxing their the waiter we had he was a sweet heart. I suggested for angle even if they don't like ramen or sushi their is other options. It's bro really kid friendly which is fine so you don't have loud music or anything. It's the first of its kind where we live the close one to this one is 3 hours away in Maryland.

• Toccoa, Georgia
21 Aug 16
That is good you had a much needed date with your husband. Those are good to have.

• United States
22 Aug 16
yes it was. we also managed to get in another day a few days later.

• Jacksonville, Florida
18 Aug 16
I am glad you enjoyed the date with your husband. It's been over a year since my husband and I have had a date night. We have a hard time finding a sitter we can actually trust-especially with a baby.

• United States
18 Aug 16
I babysit all day long but we don't always have family that is free to. My husbands Mawaw is in town and is staying by herself while her husband is fine for a few days. So she likes taking the kids. We asked first in case she was tired to watch them just for dinner and texted us back after we where done eating to stay out longer. We don't say no to that since she likes her one on one time with the kids.

• Canada
18 Aug 16
The soup looks good. I am glad you enjoyed your date night with hubby. It is so important to have some adult time together. Sounds like it was the perfect evening.

• United States
18 Aug 16
Oh yes! We need some date nights every now and then. We spend lots of time alone at night time when the kids are bed but it's always different to get out do something nice together that gives of a different atmosphere

• Paradise, California
18 Aug 16
Sounds like a very nice evening. I hope you can make your date a regular one. It's hard with a family, for sure, to get away when you want to. The fries sound really good. I'm not realy a ramen and sushi person, so you can have all you want, LOL

• United States
18 Aug 16
They had some other things their like chicken and burgers. I've been wanting to try a ramen bar. When family is free and they can take the kids we go out normally it's a movie but just a nice dinner out is always nice.