My new nail design!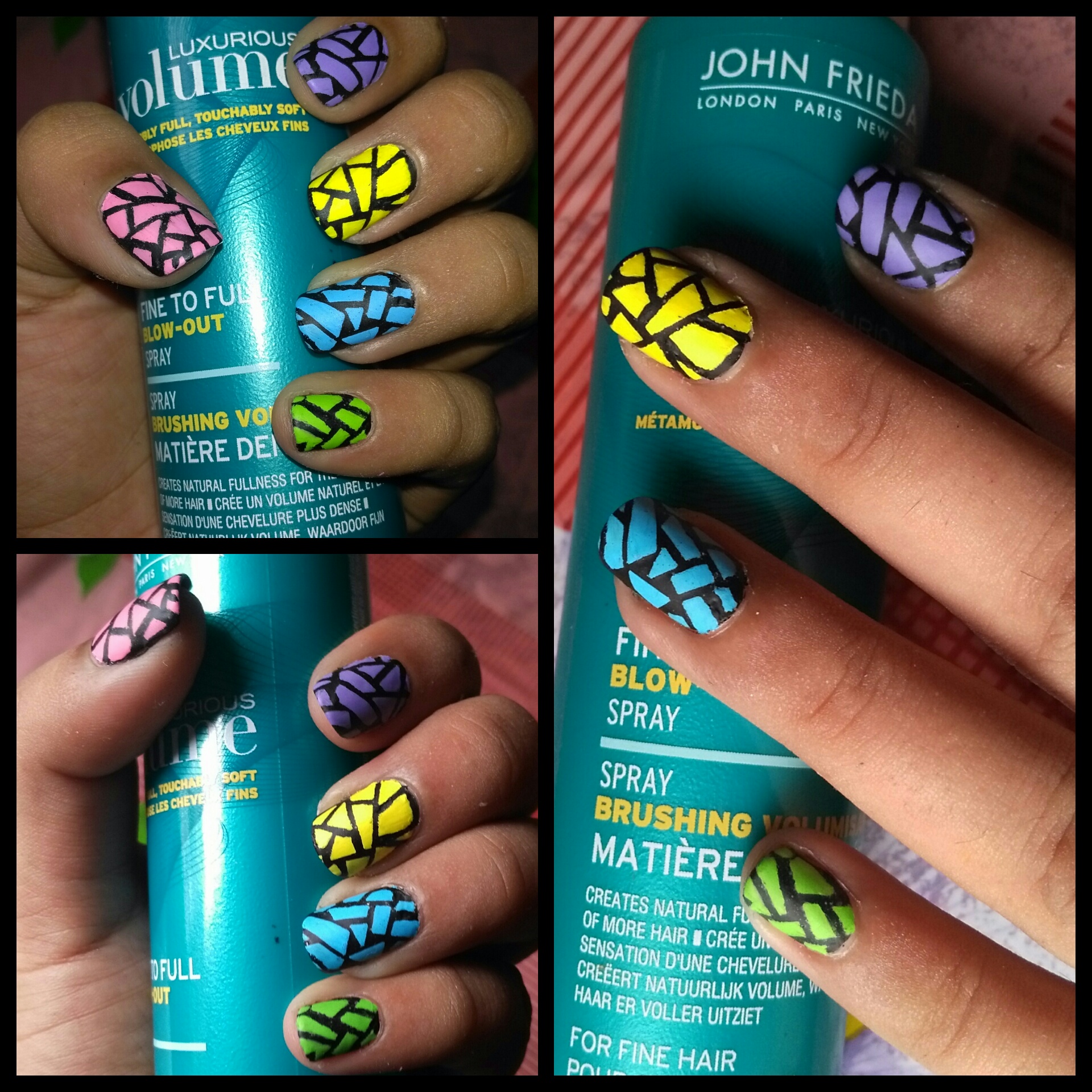 Kolkata, India
August 18, 2016 12:31pm CST
Hello friends, I just managed to get some free time so I decided to get my own nails done. I just completed it and would like to share the design with you all. I used a very thin brush and my steady hands for this patterns along with 5 different neon colors for the cracks,. Do you like it? Do you get your nails done at the salon or yourself?
6 responses

• Pune, India
18 Aug 16
I could never do this with so much precision. Your nails look amazing, like they've been professionally done.

• Kolkata, India
28 Aug 16
Thank you so much. You can check my nail page in my bio.

•
19 Aug 16
Yes! They are very colorful! I love the design as well. I don't want them painted. I prefer them short without nail polish.

• Kolkata, India
28 Aug 16
Ah yes there are some who don't like such nails but I love color and uniqueness

• Philippines
18 Aug 16
Wow! You must be a artist for making this perfectly done.

• Kolkata, India
28 Aug 16
That is such a lovely compliment. Thank you so much. But I am no artist. I just love doing it and have a really steady hand at it,

• Canada
18 Aug 16
I like them. They look very nice. You did a good job. I get my nails done at a salon because my niece does them. She has her own business so I support her. I would have a terrible mess if I tried to do them myself. lol

• Kolkata, India
28 Aug 16
I wish I could join your nieces salon or maybe get a job there!


• Kolkata, India
28 Aug 16
Yes. I guess I am pretty blessed. Thank you

• Miami, Florida
13 Sep 16
Very nice. I paint one hand a different color and another a different color.