Have you got any security measures in a case you get physically attacked?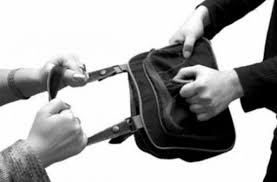 North Las Vegas, Nevada
August 18, 2016 6:36pm CST
What are the odds that you get attacked in the middle of the night, and get robbed, or even worse, stabbed or shot. I once was walking in the middle of a night in a narrow, creaky street, I had never went from that direction before, since I knew that it's the habitat of dirty drug addicts, pick pockets and delinquents. So you see, while walking straight the street I didn't look back, just going forth, but there on the sidewalk, was sitting an obviously drugged gypsy whistling and babbling something. I of course neglected him, but had the uneasy feeling inside me. My heart rate intensified when he reached his pockets. I did not wait even a second more, I started running like crazy. I was running for over 5 minutes without looking back, so by the time I came out from that deadlock street, he was gone.. In fact, he might be gone even when I first started running, but I couldn't wait for him to do the first step. It was obvious that he had dirty schemes sticking on his mind. That was not really scary, maybe he wanted to pull out something, or just ask for money. But as I said, i could not trust him, not especially in that drugged condition. This was an awful experience. A motivation to me to buy the 21 buck Kershaw Emerson pocket knife from Walmart. But I stopped using that long ago, In fact i believe i sold it to a friend for much cheaper than i have bought it. Now I am carrying an iron pen, whether I am out, or inside.. I am always carrying it, on specified occasions like these. It keeps me safe, and more encouraged. I bought that one after I watched a video about Navy Seal shares 100 deadly skills. And it was a good idea, it's better stabbing the attacker multiple times with a pen, and by the time he regenerates, run, instead of getting in Jail for stabbing someone to death with a pocket knife, although it was a self-defense situation.. I opened myself once again after a long time, probably the longest discussion that i have ever written here, but i want to show a sign of Caring, i often speak up this to my close friends and relatives. There are many dangers out there. Having a security measure is always handy! Have a great day!
2 responses



• North Las Vegas, Nevada
19 Aug 16
@NJChicaa
Yes i hope so


•
19 Aug 16
I always keep scissors inside my bag and I hold my foldable umbrella. They are my security measures. I can use my umbrella to hit someone who will attack me. Scissors for the worst scenario.

• North Las Vegas, Nevada
19 Aug 16
Well that was what I was asking for. Nice. I would never thought of a foldable umbrella, but I have thought of a metal club wrapped in a newspaper.. Although you cannot always carry a newspaper, so the iron pen is the only thing around me. As i said It was one time situation, it never happened again, but in case it does, I think i am ready..