Will you SETTLE the BILL if you still don't want to LEAVE???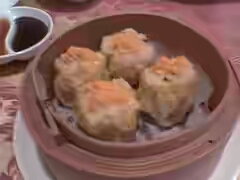 Ahmednagar, India
August 19, 2016 6:35am CST
Last night, I was having tim sum with another friend for dinner. We are very familiar with this "cuisine" but that's not the topic of this discussion anyway. :P It was just the 2 of us and we had a great time finishing the huge amount of food we ordered. We took it slow since we were enjoying our conversation. All in all, I think we spent some 3-4 hours there (lol) though it didn't feel that long then. The waitresses were sweet and kept asking if we wanted to top up our tea. However, there was another thing the waitresses kept bugging us with - "Would you like to settle the bill?" Well, we wouldn't! We still wanted to talk and we didn't want to leave just yet. So I told her it was alright and we will let them know when we want to pay. But apparently there was no communication among their staff and we were harassed like 4-5 times. Would you pay if you were me - since you still wanted to stay? It's like, after you have paid, it would feel strange to continue staying. They might even tarnish their reputation by trying to chase you out - since you have already finished your meal. It would not be too nice at all if harsh words start to be exchanged. So what do you usually do if you still want to sit around? Do you agree to pay? Or do you blush and decide to cut short your conversation? Or do you just keep waving them away? Or do you just order something to shoo them away even though you are terribly full already? Or... ? Do share your thoughts. ;-)
3 responses


• Italy
19 Aug 16
I never had that issue, but I know there are restaurants who are always on a rush. That's because you're occupying the table of another possible couple which brings cash as well.

I don't think they were worried because they thought you wouldn't pay, but they simply wanted you to leave. If a situation like that happened to me, I think I would pay first. It only steals a few seconds of my time. I mean, that's fine, but I would still remain on the table.


•
19 Aug 16
Its the business time for the restaurant manager too, he too gets target to finish up. so If I had to sit and talk for 2- 3 hours, I would order sumthng, if not that at least a cup of coffee would do. Will not capture a table for something that can be finished in 10 minutes. And of course make payment.