She's Pacing....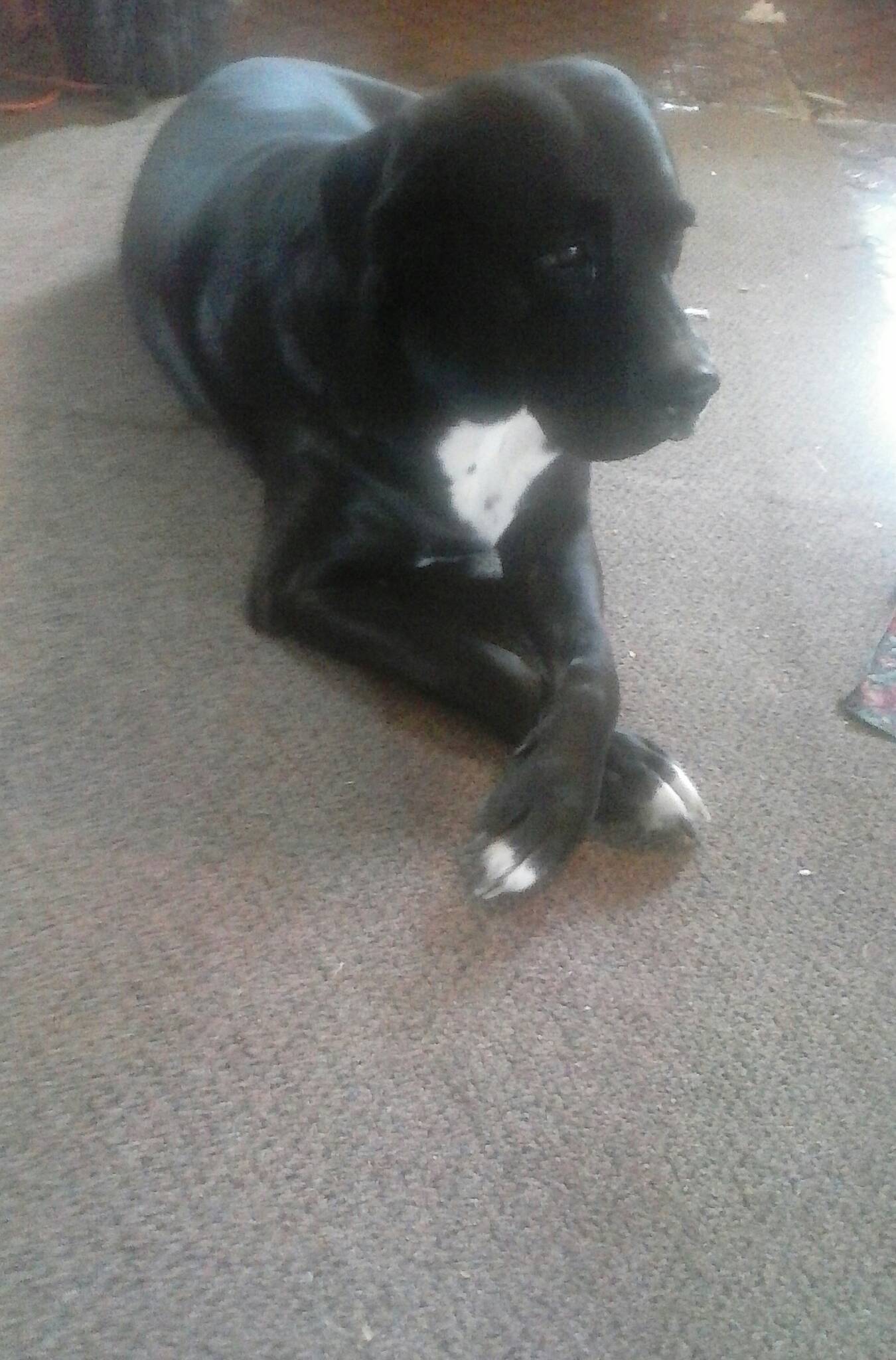 United States
August 19, 2016 10:53am CST
Today is nice and cool and cloudy. We got rain some time late last night or early this morning. It's still cloudy and BOOM!!! (thunder) and lightning!! Our dog, Pandora hates it when it storms!! She's our weather predictor though, she paces and pants a lot when it's going to storm!! She also will NOT go outside when it's raining, so at least I know she will stay in the house when it's raining. Last night though, the hubby had to "coax" her outside to go potty before bed time, because she knew there was a storm coming!! Our other pet, Rooster Cogburn ( the one winged rooster) will stay out in the rain. We leave the garage door open for him though, so when it gets too bad, he'll go for cover or I will have to lead him in. Do you have a pet/pets that pace when there is a storm a brewing??? ~Peace~ photo is mine of Pandora when she's calm!!

2 responses

• El Paso, Texas
19 Aug 16
Not anymore but when Mykey was still with me he would shiver like crazy and try to hide under my legs or something, he weighed 65 pounds. Currently my kritters don't seem to be bothered by thunder but Ally doesn't go out if it's raining.

• Canada
19 Aug 16
What a beautiful dog! She is gorgeous. Awwww a one winged rooster I am sure he is cute! I have two cats and one of my cats goes crazy when there is a storm brewing. His guys get real big and he is zipping around the house from room to room now stop. He also get this really deep meow that he does at that time. He has never let me down yet. He always gets it right. After the storm he is back to his quiet, cute self.