Book review: "The Making of Late Antiquity" by Peter Brown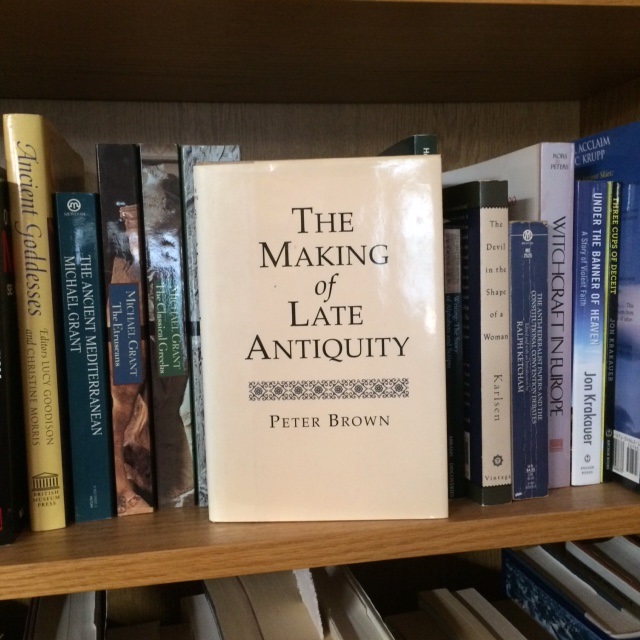 United States
August 21, 2016 11:13am CST
Author Peter Brown opens his book by saying, "I wish that I had been one of the Seven Sleepers of Ephesus." The Seven Sleepers, according to the story, were walled up in a cave during the persecution under the Roman Emperor Decius (249-251) and reawakened during the reign of the Christian Emperor Theodosius II (408-450). "Imaging their surprise when, on entering the city, they saw the Cross placed above the main gate, heard men freely swearing by the name of Christ, saw a great church and the Christian clergy busied with repairing the walls of the city, and found that the solid silver coins of a pagan emperor caused amazement in the marketplace." (p. 1) This book seeks to uncover how these radical changes came about, how the ancient pagan world became the Christian medieval world. It focuses on religious and social changes, perhaps limiting its outlook. The four chapters that comprise The Making of Late Antiquity are drawn from lectures the author gave at Harvard in April 1976: "A Debate in the Holy," "An Age of Ambition," "The Friends of God" and "From the Heavens to the Desert: Anthony and Pachomius." Brown sees traditional Rome religion as one that granted access to the individual. He uses the example of illness. Asclepius might (or might not) heal the sufferer or might send a dream as to how the sufferer might be healed. As Christianity grew, the ability to heal became concentrated with holy men. Traditional Roman religion also required the wealthy use their funds for public works. Brown sees this as a way of limiting how far they might rise above their fellow citizens, a model of parity. As this broke down, it reflected back on the religion. The idea of the friends of god—those of greater sanctity than most and therefore set aside from ordinary human beings—arose with the Christian martyrs. The seeker now consulted this class of men rather than consulted the gods themselves. Access was restricted. The holy men sometimes reached extremes, as did those known as the Desert Fathers, Coptic monks who spent years and sometimes decades in prayer and contemplation of God in the Egyptian desert. It is this change in the way people viewed the "holy" that defined the time, according the Brown, and why the attempt to revive paganism failed under the Emperor Julian ("The Apostate") (331/332-363). Brown doesn't see Julian's early death and short time as emperor as the deciding factor. According to Wikipedia, Peter Brown is Rollins Professor of History Emeritus at Princeton University. His works include Augustine of Hippo: A Biography; The World of Late Antiquity; "The Rise and Function of the Holy Man in Late Antiquity"; The Body and Society; and Through the Eye of a Needle. I cannot recommend this one for the general reader, even though it is an easy enough read. The topic is specialized and the text sprinkled with untranslated Greek and Latin. At the same time, anyone interested in classical history or the history of religion should find this an interesting book. ______ Title: The Making of Late Antiquity Author: Peter Brown (b. 1935) Year: 1978 Pages: 134 *An earlier version of this review appeared on another site. It had been expanded and updated for its inclusion on myLot* *Image
4 responses

• Portland, Connecticut
23 Aug 16
It sounds like it might be something I would enjoy, I am interested in religion and history.

• Green Bay, Wisconsin
22 Aug 16
This does sound interesting. Thanks for the good review.

• Colorado Springs, Colorado
21 Aug 16
Yeah, I'm not sure if I'd read this or not.

• Los Angeles, California
21 Aug 16
Sounds too heavy and theologian for my taste.

• United States
21 Aug 16
More sociological. And Brown has a sense of humor. Brown cites the example of one Symeon Stylites, who touched his toes 1244 times, bowing before god. "The true horror of this story lies not in the exertions of the saint," the reader is told, "but in the layman who stood there counting. "