When cats get ticked off............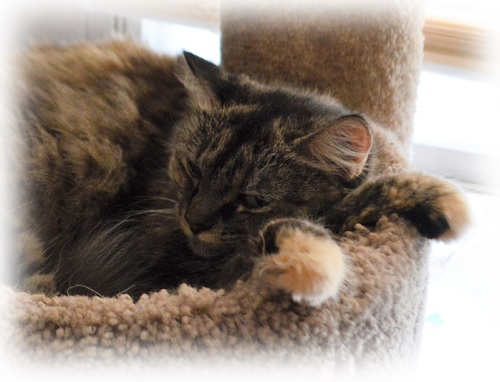 El Paso, Texas
August 21, 2016 12:01pm CST
When cats get ticked off at you be careful where you step, Boobear has decided that she can't use her litterbox anymore and is pooing on the bathroom rug YUCK!!! I did get mad at her and put her in her litterbox only to have her scramble out of there as if something was chasing her. Looks like she's not going to get over the newbees being here. Sooo, does anyone know what to do when their cat stops using their litter box?
8 responses

• United States
21 Aug 16
I had that issue and I bought new litter and cleaned the box. she was fine after that. If my mom does not have it fresh smokey won't use it either.

• El Paso, Texas
21 Aug 16
Ahhha, maybe all I need do is totally scrub the stupid box ........... thanks for that idea, I'm going to try it


• United States
21 Aug 16

• El Paso, Texas
21 Aug 16
Well I cleaned the dang thing out
@sharon6345
the vinegar I used probably obliterated any oders but she has not yet attempted to go into it. Step one ..... boy do I hope this works


• Canada
21 Aug 16
Does she has her own litter box or does she have to share hers? Some cats don't like sharing their litter box with others. She is obviously upset by something and she is trying to get her point across.


• Canada
21 Aug 16
@rebelann
she may come to accept themy over time. Cats are just so set in their ways and don't handle change very well, it was nice of you to give your mom's kitties a home.

• Canada
22 Aug 16
@rebelann
sounds like the perfect little family.


•
4 Oct 17
Sorry, I cannot help you because Sophie uses hers all the time. She gets mad at me for other reasons.


• United States
25 Aug 16
Might want to have two litter boxes for a while the alternative can get ugly!! lol

• United States
22 Aug 16
thankfully i've ne'er come 'cross that sorta trouble. i clean the cat here's several times a day 'n 't gets a thorough scrubbin' once a week. i kinda miss her bein' outdoors most 'f the day, lol. she gives me the evil eye when i'm tendin' to such.

• United States
21 Aug 16
My sister's cat, one of four, was pooping in the bathtub. It was natural cat litter she was using that made him angry, so she switched back to the cheap stuff, and all is well.

• El Paso, Texas
21 Aug 16
If only it were that simple for me

• Paradise, California
21 Aug 16
oh yuck! Does sound like she is asserting herself. I'm not sure how to correct that!

• Redlands, California
21 Aug 16
Is it freshly changed, maybe she just wants to go outside? Cats are indeed temperamental. I would advise being careful when you force her to do something because they will attack their owner if they feel threatened. I am sure women are much better at handling cats than men who just try to use brute force.