Pumpkins Gone Wild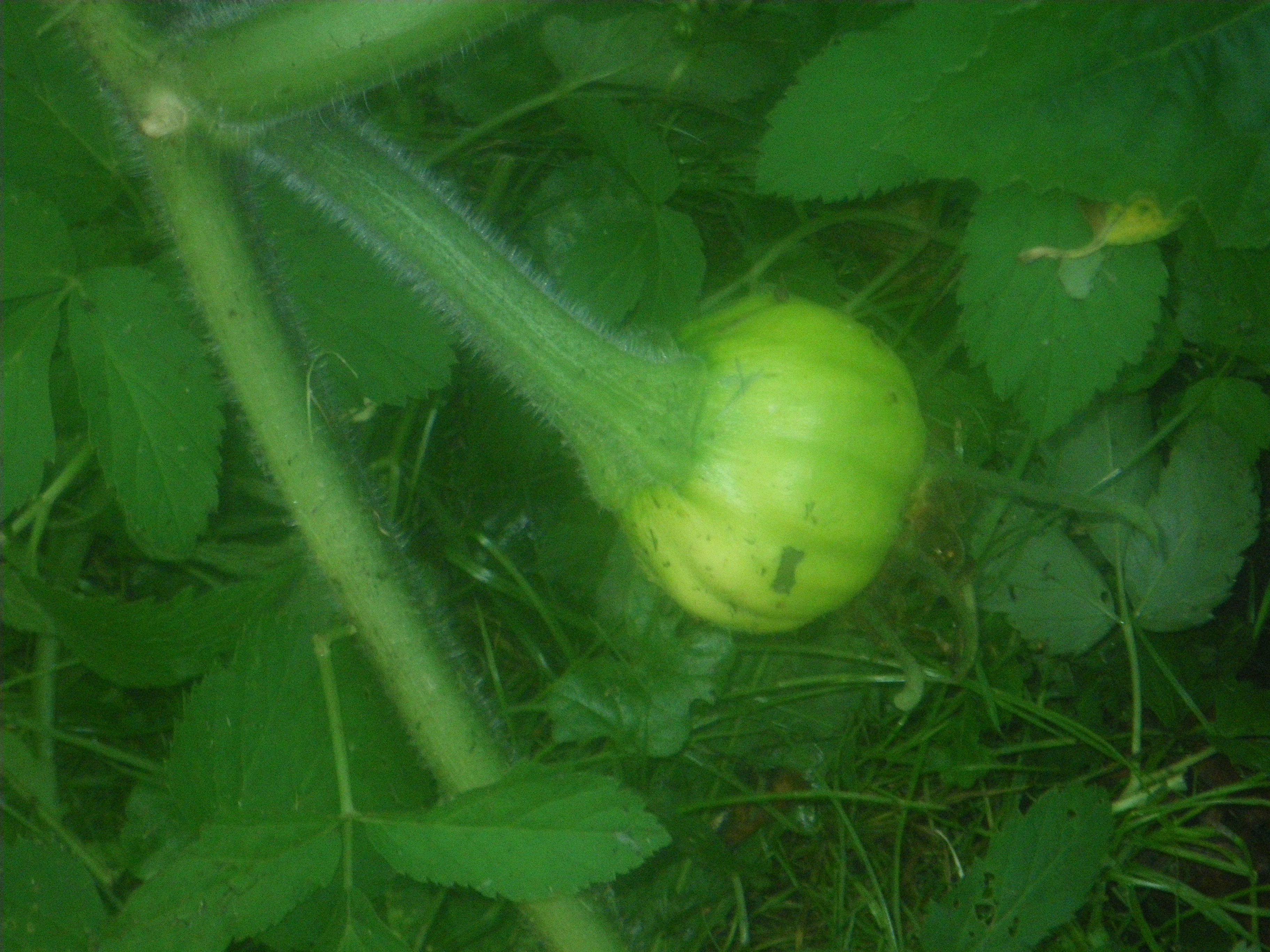 Daytona Beach, Florida
August 21, 2016 11:54pm CST
Our pumpkin patch cannot hold our pumpkins any long. Every time I go out in the garden I think a pumpkin vine is following behind me. It will be interesting to see what happens when the pumpkins get big. Right now as you can see in the picture they are still little. The pumpkin patch makes me think of Charlie Brown and the wait for the Great Pumpkin. It also makes me think of Halloween and I find myself singing the Addams Family theme song as I approach the pumpkin patch because I associate them with the holiday. I include the song for your pleasure and of course the picture of one of our pumpkins. Sure wish we could add more than one photo because then you could see the whole pumpkin patch.

Hehe I love this show and the movie of course! Enjoy! Lyrics: They're creepy and they're kooky, Mysterious and spooky, They're all together ooky, The Addams ...
2 responses

• Oxford, England
22 Aug 16
I love it when pumpkin patches grow like that. Years ago we had a huge allotment and consequently a lot of pumpkins. Our small house used to be full of them. Nothing beats roast pumpkin.

• Daytona Beach, Florida
23 Aug 16
I'm also going to be marinating some
@Jackalyn

• Bunbury, Australia
24 Aug 16
@RasmaSandra
I haven't tried marinating pumpkin. Sounds interesting.

• Bunbury, Australia
24 Aug 16
I grew butternut pumpkin over the summer and am about to start on the last one. They have lasted us for ages.


• Bunbury, Australia
22 Aug 16
I love growing pumpkins. They are such a productive plant. Yours looks very healthy.

• Daytona Beach, Florida
23 Aug 16
Growing by leaps and bounds
@JudyEv