Sabrina's Lot of Trashy Thoughts - Ep. 2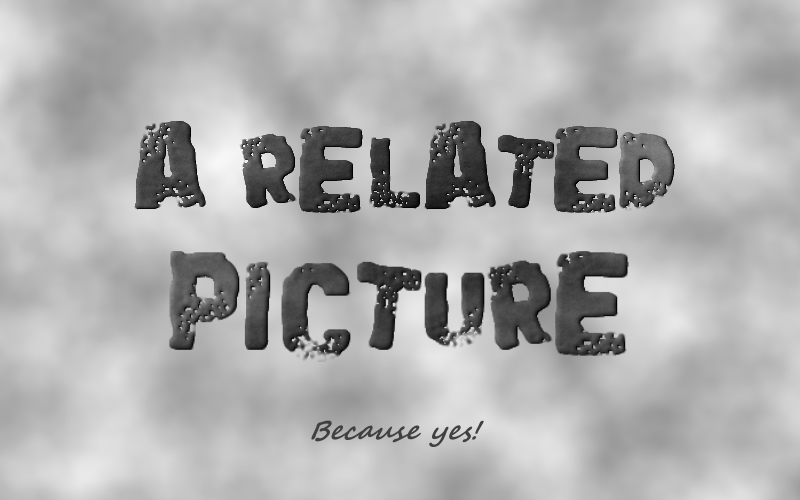 Italy
August 22, 2016 8:08am CST
Third episode right here, holding the number two. Perfect!

And again, welcome to the
Sabrina's Lot of Trashy Thoughts
! This episode came out a day later instead. Yes, it's supposed to be out every Sunday. I don't like routines, so that's, once again, perfect!

Enough said, let's go! 1.
Screaming in the head?
Have you ever tried to shout or scream in your head? LIKE READING THIS IN YOUR MIND, NOT OUT LOUD! It gave me a headache. Does it happen to you? How cool is that?

2.
One week to go.
I made it to four dollars, like I expected, so I confide I'm going to reach the payment threshold in time.

This week has been productive and I learned the worth of pictures in discussions. I mean, the discussion from @AbbyGreenhill made be think a little bit: pictures draw attention, indeed. Unfortunately I'm not used to search for free images through the internet, but I'll improve. 3.
I should get back to drawing as well.
Yes, I do draw! Like a 3 years old, but I do.

I love the cuteness of my cartoon animals!

It's hard for me to get back to draw, it's hard for me to leave my laptop.
I still enjoy the paper feel although I have a Wacom drawing tablet I've never used.
Okay, that was all. This episode looks short, yeah, nice.

The image is mine. I made sure to upload it before posting.

7 responses


• Canada
22 Aug 16
I have never used a photo with my post before I will have to try doing that. I wasn't really sure how but I am sure that I can figure it out. Congrats on reaching the $4 mark. I am at $3 right now. Still have a little ways to go. You should get back to drawing. It is relaxing and a great stress reliever. Have a great day.

• Italy
22 Aug 16
It's a stress reliever as long as I'm free and don't have to do something specific in a specific way.

Thanks, have a great day as well.



• Manchester, England
22 Aug 16
@sabtraversa
DON'T WORRY ABOUT IT!! Oops! Sorry! Finding it difficult to stop shouting!!!


• Roseburg, Oregon
22 Aug 16
There is a lot of thinking going on in your head.

• Banks, Oregon
29 Aug 16
Drawing cartoons sounds fun and, interesting thoughts as usual lol.

• United States
23 Aug 16
Great post, yes get back to drawing soon! Blessings !