Link Share: Do Trolls Serve a Purpose?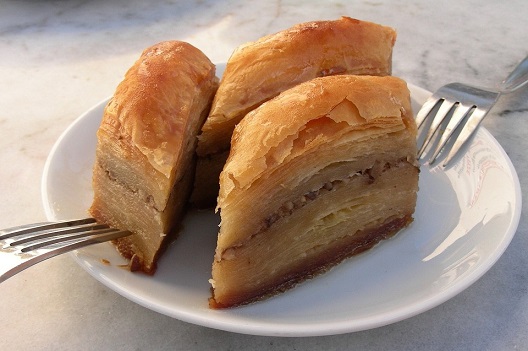 Austin, Texas
August 22, 2016 2:59pm CST
Fished this link out of my eMail Inbox. I'm sharing because the author used a descriptive that painted such a vivid image in my mind. He compared writing his article about trolls to "leaving bears a pan of baklava". Did he have to use baklava? I love baklava!!
But not enough to fight a bear over it!

Just like the telephone was invented for good, so was the Internet. Trolls via the Internet are no different from obscene phone callers who annoy you and can be even worse by becoming stalkers who harass you. In other words, the Internet did not get rid of jerks and people who enjoy troubling other people! The Internet doesn't even make for a good wall to be used as a barrier to slow them down! Would have been nice though.
Could have happened in a perfect world.
Time Magazine has a reputation for publishing worthwhile reading material. Warning! You may find the article content rather disturbing. I did. http://time.com/4457110/internet-trolls/
3 responses

• United Kingdom
22 Aug 16
I loved it when the trolls came here at the weekend on the old site. I miss them. Some trolling is funny, some is nasty.

• Paradise, California
22 Aug 16
There were some funny ones back in the day.

• Austin, Texas
23 Aug 16
@Mike197602
~
@CinnamonGrl
- I guess you two have good experiences. I never came across a funny troll.


• Paradise, California
23 Aug 16


• Philippines
22 Aug 16
I just ignore them, you respond to them it makes them crave more.

• Austin, Texas
23 Aug 16
That's the advice most people give. Fortunately I have not a lot of that kind of negative and frightening interaction. Some of my other online friends have had difficulties though. Because of their experiences I learned that there are ways to handle them and I'm happy they knew what to do for their specific situations.


• Austin, Texas
22 Aug 16
Very often they do succeed in making people feel uncomfortable. Discomfort I can handle somewhat. It's when they cross that line and begin to threaten violence. I am more concerned for my kids than for myself. They are adults but that doesn't stop me from being concerned about them. I try to restrict the online activity of my youngest one, who is not yet an adult. Fortunately, she understands my fears and obeys my requests not to engage in certain activities, since she knows I'm asking her to do that for her own safety.