Good Morning Vibes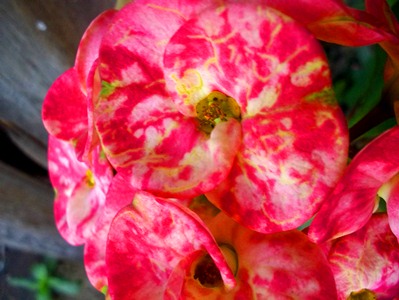 Philippines
August 22, 2016 5:37pm CST
Lets just be positive okay? That's it, relax... smile. This is what morning should be. If you wanted to make your day to be fruitful and no remorse, we should only be happy in this morning. Don't think of things that can make you stress. Do not yell, do not shout. Just let the second hand of the clock revolve. Don't make it faster or slower. Let it flow like the breeze in the alps.
7 responses

• Philippines
22 Aug 16
I woke up around four now Im a bit sleepy I don't even know if i should exrcise now after a big breakfast.

• Philippines
22 Aug 16
after big breakfast, you should not do strong exercise

• United States
22 Aug 16
Good morning.I smile every day.Morning noon and night

• Philippines
22 Aug 16
that is a great habit Alfredo, it bring good fortune to you

• Israel
22 Aug 16
Someone who smiles in the morning is a rare thing! Have a great morning !

• Philippines
22 Aug 16
Oh well, I think its very refreshing to receive smile in the morning, lets not make it rare thing.

• Banks, Oregon
22 Aug 16
Good morning and, have a great day.

• Philippines
22 Aug 16
oh well, thanks, your greetings making the good vibes of the day.

• Philippines
23 Aug 16
The morning breezed by. Almost 1:30 here in Manila and can;t wait to hit the gym to do some mitt work and punch and kick bags! Agree with you about not stressing one's self. However, like the Incredible Hulk, I'm always angry. That's my secret for coping with life.


• Canada
23 Aug 16
That is great advice. I will remember that when I get up in the morning. Right now I am headed to bed. Have a great day.