My apologies to my fellow myLotters, I'll try not to do that again.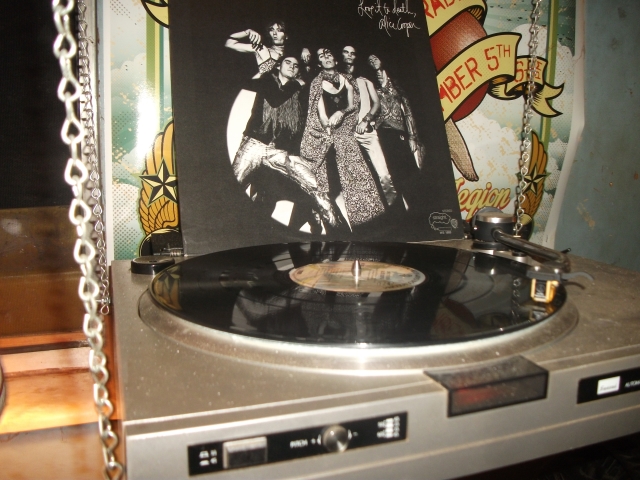 United States
August 23, 2016 4:56am CST
"Good morning, Worm your honor. The crown will plainly show The prisoner who now stands before you Was caught red-handed showing feelings Showing feelings of an almost human nature; This will not do!" (Lyrics from Pink Floyd - The Trial) So I got out the acetylene torch and the MIG welder and patched up the weak spots on my armor, and we're all good now. I know you all prefer the crusty old argumentative JJ to some weeping old lost soul, so I'll try to keep that guy bound and chained from here on...after all, we can't be shattering your preconceptions...gotta keep the customer(s) satisfied, eh?

The album I am spinning this morning has all kinds of quotes I want to throw in this discussion, but I'll refrain from doing it...we'll just concentrate on one song, and y'all can listen to the album itself on youtube (or you may have it, who knows) if you wanna figure things out more.

Anyway, my trusty steed Scar is ready to rumble, my armor is shining, and my lance is sharpened to a fine point.
Let the jousting begin!

"When you see me with a smile on my face Then you know I'm a mental case!" (Alice Cooper - Caught In A Dream)

Provided to YouTube by Warner Music Group Caught In A Dream · Alice Cooper Love It To Death ? 1971 Warner Bros. Records Inc. Bass: Dennis Dunaway Digital Rem...
10 responses


• United States
23 Aug 16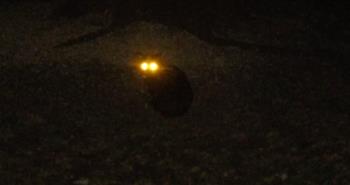 He's a tough thing...and he had a new suspension system added the other day when he got the new halogen headlights installed...

•
23 Aug 16
@JolietJake
And his eyes shine like powerful flashlights!


• United States
23 Aug 16
He's out front pouncing on vicious deadly nightcrawlers to keep them from coming in the house and attacking me.


•
23 Aug 16
@JolietJake

hopefully his crab friend didn't came back :p

• Canada
23 Aug 16
If I lived in the US I could probably see that video but no, No Canadians allowed... I'm so glad it was a quote, I though maybe for a milasecond that you were getting soft in the heart...

• United States
23 Aug 16
It's weird how some countries get banned on some videos...I had one I posted that was allowed everywhere...except the US


• Boise, Idaho
24 Aug 16
Lovely song. Glad to hear you are keeping the ole guy around.

• Centralia, Missouri
23 Aug 16
pfft, just makes you human, but I am glad you are back on more stable ground.

• Paradise, California
23 Aug 16
Well I've taken over as wepping old lost soul, lol. So charge on, knight!

• Bunbury, Australia
23 Aug 16
Glad you're all patched up and good to go again - but it's okay to show your 'human' side on here. That's what's so good about this place I think. It's a bit like a confessional in a way I guess, in that you feel your secrets are safe (safe-ish). So you have a whinge or a whine or a rant or a full-blown melt-down and not have to apologise profusely to the family afterwards.

• Los Angeles, California
23 Aug 16
Nothing like waking up to Alice.