Feeble attempt to write something in a Shakespeare style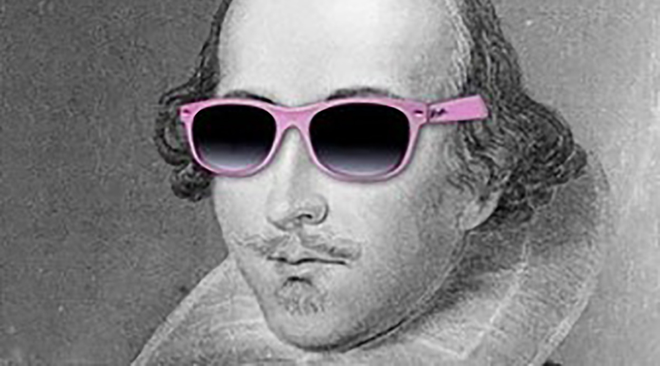 Budennovsk, Russian Federation
August 23, 2016 12:25pm CST
To leaveth or not to leaveth – that is the question For average inhabitant of Britain: Whether historic changeth to experience With all its benefits and troubles Or fly the nest we has't been living for Decades? To leaveth or to remain – No more. And by next morning The world wilt has't possessed the truth. To join Prime Minister- to keepeth mine faithfulness To European Union. No chance for independence. To supporteth the others- trade, law and immigration problems Shalt not beest solved so easy and at once. Uncertainty. I would I could escape the agony of indecision! Oh, Land of desire and glory! Giveth me wisdom To maketh the right decision now.
9 responses

• Garden Grove, California
23 Aug 16
I thinketh you aced the Shakespeare accent lol

• Centralia, Missouri
23 Aug 16
isnt normal english a second language for you? This is really good for someone who doesnt have to work to speak english, olde english is even harder!

• Budennovsk, Russian Federation
23 Aug 16
thank you. but there is hardly a thing i may be praised for. I put my modern "poem" into "Shakespeare translator" and it added the appropriate endings of that language period. By the way, sorry i have missed some Suddendeath poetry changes, i will try to "recover" for that again in the nearest weeks


• Daytona Beach, Florida
23 Aug 16
@TypicalRussian
you have the right rhythm. Shakespeare would be proud of you.

• Uzbekistan
23 Aug 16
@TypicalRussian
Is there really such a thing as a Shakespeare translator or have you made this up?


• United States
23 Aug 16
A mighty fine attempt it is!!


• Paradise, California
23 Aug 16
Probably better than I would do!

•
4 Sep 16
As a literature student I love Shakespeare and am glad to meet Shakespeare the second! Enjoyed it. Give us more.