The Mindset of the People can not be changed easily....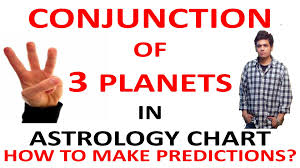 Hyderabad, India
August 24, 2016 9:08am CST
There is an Article about "venus-MERCURY IN CONJUNCTION WITH RAHU'. What are the effects of this conjunction in the matters of love, Career, and Finance were given in detail and finally concluded to consult some person for the remedies. This is the gist of the Article finally. People started discussing this issue ie., people who are not astrologers but pretend to have the knowledge of Astrology. When they were discussing many people stopped their work and started listening to these people with some doubts in between. It became a big show and entertainment. Some people were suggesting which God should be prayed, how to please him etc., and were giving their contact numbers. They all got some customers who are ready to spend some money to come out of their problems. Can't we change this mindset of the people who are still believing in such things? Strangely, there are a few I.T. students and professionals also who became the customers. Very sad about it. Do you believe that these people can really change the destiny of others?
4 responses


• Hyderabad, India
25 Aug 16
They are all cheating the people. In the Internet, we see many people with different names and works. They are all hoax.

•
25 Aug 16
@shivamani10
Not internet. This was told by my city's popular astrologer.


• Italy
24 Aug 16
I just follow the 12 zodiac signs, not the Hindu Gods. I don't believe that astrology affects all people the same way. I'm a daily horoscope girl, I just look at the daily chart and guess how the day is going to be.

Of course some of those who claim to be astrologers want to get money from naive people.

Astrologers aren't supposed to be warlocks! And none can tell you the exact future, it's all about approximations. I like tarots too, but it's just for fun, I don't truly believe in them.

• Hyderabad, India
25 Aug 16
yes. everything should be taken for fun. No one can give exact predictions.

• Paradise, California
24 Aug 16
No you can't. I don't even go into the myLot discussions about religion, I'm not going to argue with someone about their faith or mine. I think some people just like to argue. I guess sometimes people get "converted" but they are obnoxious after that LOL

• Hyderabad, India
24 Aug 16
do you mean to say that it has got something with the conversions? How can it be?