Orange Berries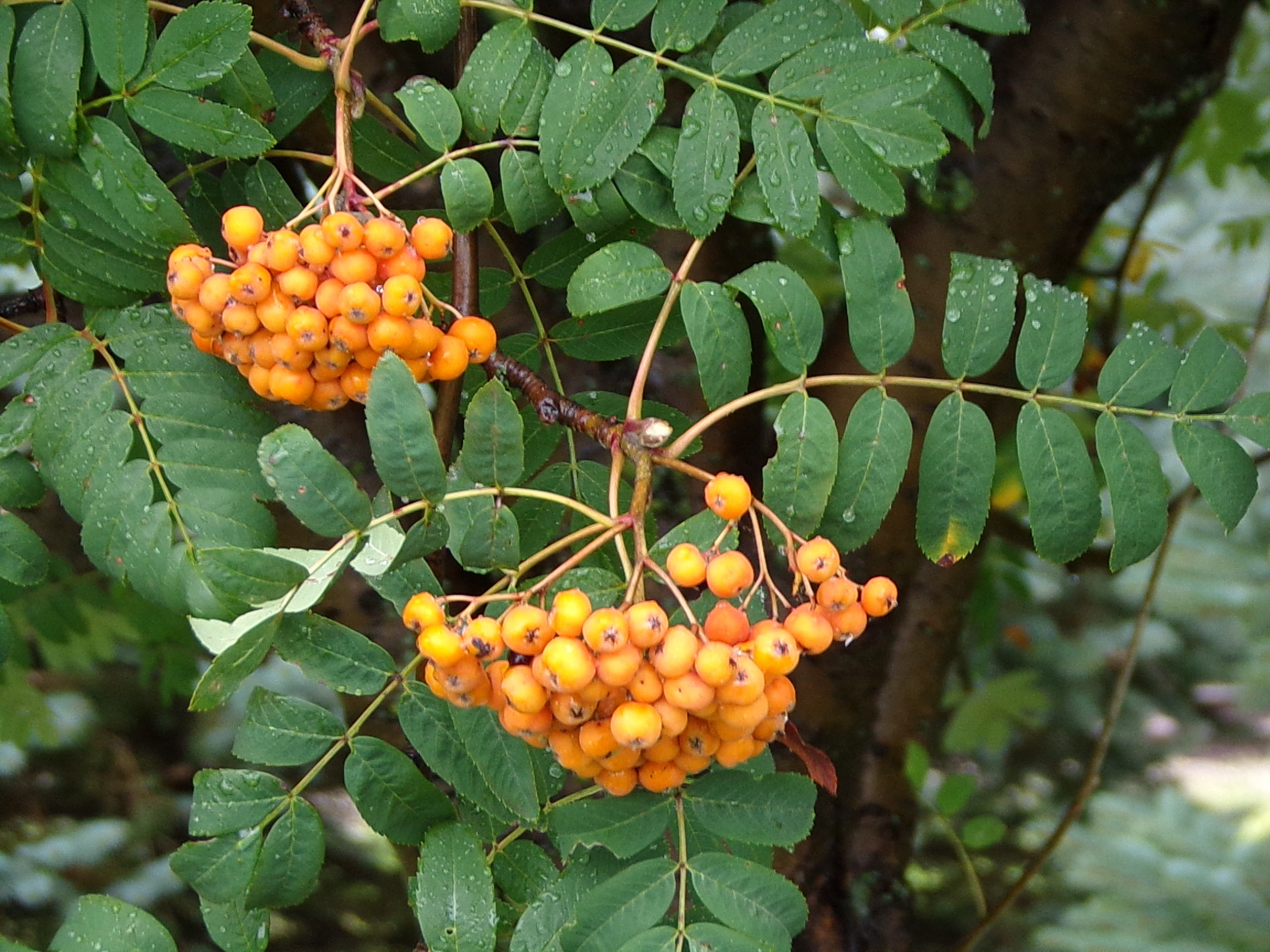 Beaver Dam, Wisconsin
4 responses

• Los Angeles, California
24 Aug 16
Have you seen any birds pecking at them?

• Beaver Dam, Wisconsin
24 Aug 16
Not yet. But they are pretty new and I suspect the robins and sparrows will like them.

• Los Angeles, California
24 Aug 16
@srhelmer
If the birds like them, then the berries are edible though maybe not taste good.

• Cambridge, England
24 Aug 16
These look very much like Rowan or Mountain Ash, though the leaves are different. That means that they are probably Sorbus and very likely edible, though they probably have sizeable pits and an unappetising flesh. I'd be inclined to make a jelly from them, if I were going to do anything. Rowan jelly is nothing to write home about but goes well with game and venison.

• India
24 Jan 17
They look quite delicious. So is it near the place you live?