He said to Meet him There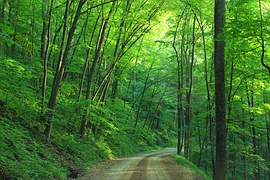 United States
August 24, 2016 11:43am CST
I went to his house with my brother. He was my brother's friend. I remember two things about him. One was that he gave awesome arm fart concerts. The other, only I know about. He came out to the living room, grabbed me and kissed me. Wow, he was some kisser. He whispered that I would meet him in the woods on Saturday and I would do anything he told me to. It was intriguing, and thought about it but I did not meet him. I wonder if he is still waiting. Do you have any unexpected kiss memories? Or, secret meeting stories fit to share?
10 responses

• Paradise, California
24 Aug 16
LOL. Not that I can think of offhand. The guy must have been so disappointed!

• Philippines
24 Aug 16
he's probably still waiting there hope he has not turned into some kind of wood or forest spirit waiting forever lol!


• Walnut Creek, California
24 Aug 16
I do! Once, when I was young and studly, a friend and I were walking on the beach in Santa Barbara. My friend was a softball buddy, and a fellow Midwesterner. This mean that, like me, he exuded more friendliness than So. Cal. coolness. Two pretty girls approached us. I said, "Lets just ask them if they'll kiss us." My friend said something clever as they approached, and the girls both said "Why not?" We each kissed a pretty girl for about seven seconds. Mine asked for a second kiss. The second one lasted about 4 seconds. Then we all laughed, waved, and said thank you to each other. We never asked for each others' names, and we never saw them again.

• United States
24 Aug 16
I think you should check and see if he is waiting. Ya just never know. Cannot think of a kiss-and-meet story. Being married for decades kind of blots those stories out of ones mine.


• United States
25 Aug 16
lol Yes but I am not sharing!! Well Okay, I was 12 and my best friend who was 14 kissed me in the closet of an abandoned house. Now that is a story!! lol

• United States
25 Aug 16
@akalinus
At 12 I really wasn't ready for boy kissing lol He did ask me to marry him about 5 years later, I said no.

• United States
25 Aug 16
@BelleStarr
I was maybe 13 when this happened. I guess you did not have a thing for that boy.


• Ireland
25 Aug 16
Oh wow and you didn't go?

• Ireland
26 Aug 16
@akalinus
hahaha.. you are a much wiser girl than I am.. I would erm.. hobbled along I guess xD

• United States
26 Aug 16
@Drosophila
Oh, I thought about it. Good thing that common sense took over.


• Rochester, New York
24 Aug 16
No stories here. My first kiss was absolutely horrible and unfortunately one I will never forget no matter how hard I try to. lol

•
25 Feb
sorry nothing I can think of right now. Good think you did not go meet him. I wonder how long he waited?