I don't have any problem so i created one!!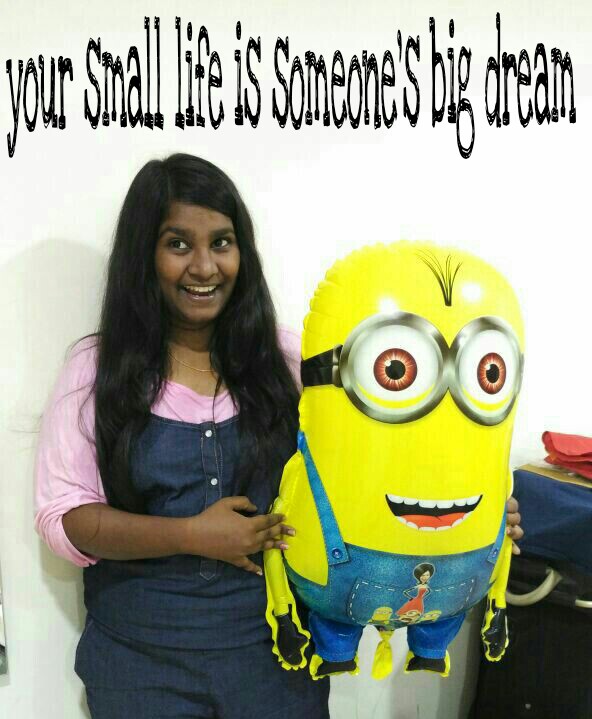 Hyderabad, India
August 25, 2016 1:33pm CST
There is one movie in Kannada language, it's theme is "Your small life is someone's big dream"We always think that our problem is bigger than others, see if your seeing my post right now means you don't have any problem. I will explain you why?? 1. It means you have a cell phone, a house to live? you also have food to survive? What else we need other than food,clothing and shelter?? Think again but we humans are designed to create a problems for ourselves even though we dont have any. 1. Did you broke up with your bf/gf, is it that big problem for you?? somepeople didn't even experienced love,they don't have parents at all, your lucky that u have parents.. 2. Ru not happy with your job?is that a big problem?? there are millions of people who dont have job today Likewise we create a new new problems for ourselves even if we don't have any!! What i say is be happy, everyone do have a problem and everyone is dealing with it, its all part of growing up..Enjoy slowing ur problems in life and please stop creating one if you don't have any.. What you think?? Don't you think your small life is someone's big dream?? Do you also think that your problem is bigger than others?? Share your thoughts below??
3 responses

• Paradise, California
25 Aug 16
What a good point. We need to stop ruminating about what is wrong and take a look at what is right. For most of us the "wrong" isn't all that much, or is mostly solua solvable.

• Hyderabad, India
25 Aug 16
Yes.. I think due to today's competitive world,we are forgetting that we already Have best thing in world. Instead we are creating " #I want to buy new flat problem" when we always have small n beautiful house, #"my bf broke up problem" when we already have good parents to take care.. I think we should think positive as you told

• Muscat, Oman
25 Aug 16
nice sayings, we shouldn't make complaint about anythings in our life becoz always remeber that there may people who are living without their basic necessities ,our life is to live happily, and peacefully help others without compaints, Where there is love there is care,peace and hope...Stay blessed...live longer

• Pune, India
26 Aug 16
I really agree to this, most of us think our problems are biggest in the world. I think such people have not experienced different kind of people in the world and different kind of problems. I agree comparative analysis is not right but for people who think they are biggest sufferers in the world, a comparative analysis can give them a reality check.