Refuge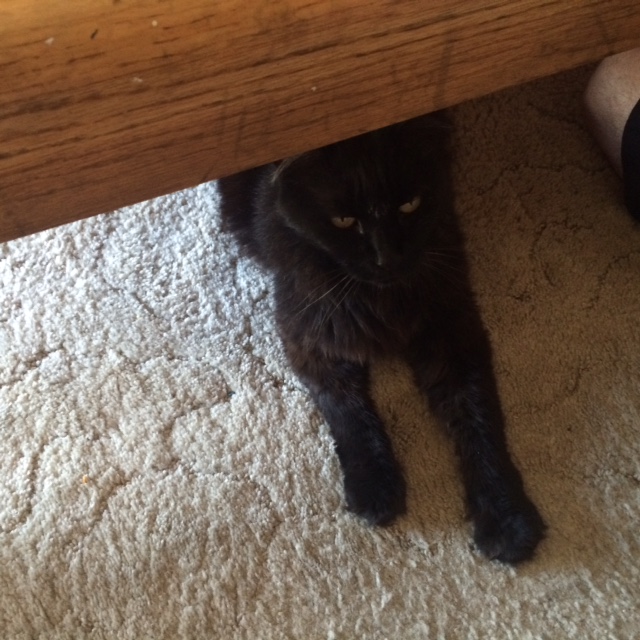 United States
August 25, 2016 5:15pm CST
This is my furball, Gremlin, in one of his favorite refuges when it gets hot. My dearly beloved is allergic to cats so Gremlin stays outside most of the time. We have an enclosure for him in the backyard, where he goes every evening before sundown and stays until after dawn or the sprinkler run the next day. I just don't want him wandering around at night and running the risk getting hit by cars, attacked by dogs or sprayed by the skunks that seemed to have moved in over the past couple of years. But when it gets really hot, say about 100°F (38°C), I let him in the house to cool down for a bit. This seems to be his second favorite spot, under the coffee table. His absolute favorite spot is rubbing up against the dearly beloved's shins. He really is a sweet little guy (and the dearly beloved is sweet, too). *Image is mine*
10 responses

• India
26 Aug 16
@msiduri
Gremlin has a speculative expression.I think you have to be careful.


• India
26 Aug 16
@msiduri
That is an expensive pass time.How do you deal with it?

• United States
26 Aug 16
@silvermist
He doesn't spend much time inside so he doesn't get too many chances to go for the couch. Once he does, we both scream at him. He just looks at us with this innocent look on his face like he can't imagine what he's doing wrong.


• Bunbury, Australia
26 Aug 16
It's a shame your 'dearly beloved' is allergic to cats. My friend is too and they have a big outdoor run where the cat spends most of its time.

• Bunbury, Australia
26 Aug 16





• Denver, Colorado
26 Aug 16
They always find the person who's allergic, don't they.

• Philippines
26 Aug 16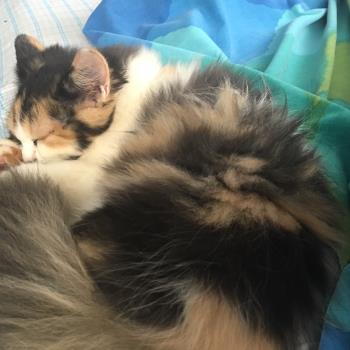 Lovely cat! Here's one of mine, sprawled in bed with me and enjoying the air-conditioned room. Never allowed my two kitties out of the house.

• United States
25 Aug 16
That is sweet you have a darling little cat.

• Los Angeles, California
25 Aug 16
Cats enjoy "hiding out" underneath places.