Aren't both petrol and water liquid form?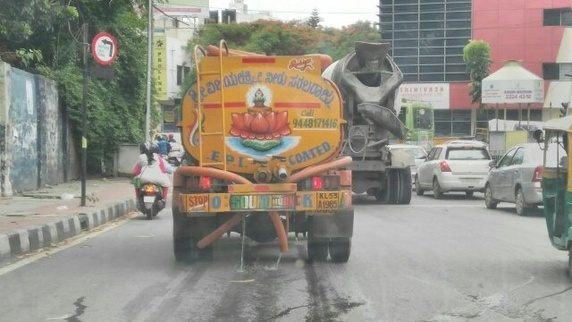 India
August 26, 2016 6:08am CST
I don't understand why even in such advanced technological age, we still are not able to transport water intact, each and every time I see a water lorry or a water tanker carrying water, water keeps spilling or pouring out from all corners, some people say its related to centre of gravity and that it is designed in such a way that it has let out some water in order to balance while riding and things like that...I have never seen a petrol tanker spill even a drop of petrol anywhere from its surface, then why couldn't that be applied to water, water is more precious isn't it, I wonder if its is the same everywhere or only in India
4 responses

• Philippines
26 Aug 16
Imagine a petrol leaking everywhere. If mixed with oxygen it's highly corrosive! In our city i don't see anybody delivering trucks of water. OH and the water from the firetruck doesn't spill too. So what gives?

• United States
26 Aug 16
Looks like bad valves...the company doesn't worry about it since it isn't an environmental hazard

• Philippines
26 Aug 16
@JolietJake
totally agree. With petrol they are strictly under observation from the department of environment and the department of energy since it's extremely hazardous. But who's looking after water spillage? Nobody.


• United States
26 Aug 16
Fresh water doesn't contaminate things, so spillage isn't a concern.

• India
26 Aug 16
It should be, it is being purposely transported from one end to the other where people are dependent on only water from the containers, where fresh water is no more available, in that case, don't you think it should be handled with care and should be saved, where it is becoming scarce in countries like ours especially

• United States
26 Aug 16
@sharay
It will seep back into the ground and won't really be 'lost', it just means the tanker will have to make more trips. There is no government regulation about leakage of fresh water, so the companies don't worry about it.



• Hyderabad, India
26 Aug 16
Oh..nice. If water has the property of catching fire then it would have been transported like petrol.