Tiny Houses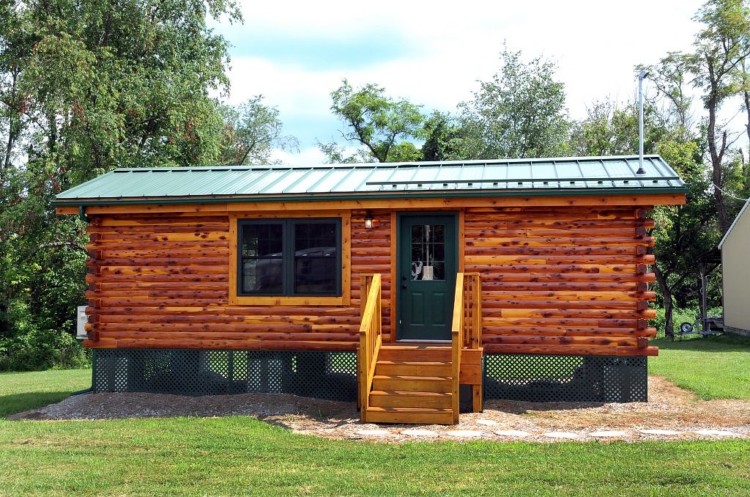 United States
August 26, 2016 10:20pm CST
I have started watching the Tiny Houses shows on HGTV. I physically cannot climb the ladders or even walk up the small staircase with no railing. I would need to have one with a bedroom downstairs and at least two bathrooms. My daughter is 19 and does not live with me , so she never has seen the show because where she is living at she does not have very much time picking what shows to watch. But she thinks because she is chlostrophobic that she could not be in one. I am chlostrophobic as well and I do not have a fear of living in one. She is going to be over Sunday night and I am hoping that there is one of those shows on. I am watching something on the DVR and typing during the commercials. After that I will see if there is going to be one on tonight that I can DVR for her.

5 responses

• Orangeville, Ontario
27 Aug 16
I watch the show all the time... watched two episodes tonight. My husband claims we could live in one but I say we would end out in divorce if we did. I think tiny homes are good for single people. It would make a good back yard studio in addition to a house. However, some of those tiny houses are awfully expensive. Some are worth more than our 4-level semi-detached side split that we live in now. If would be willing to live in a trailer home but I think if my husband keeps up his lifestyle and we lived in a tiny space like that it would be the end of us.


• United States
26 Nov 16
I don't think I could live in a tiny house, I like my stuff, and my space! I would have it looking like a Hoarder's house in about a week.

I also think the space itself would just be too small and I would feel trapped. Might be OK for a guest house or a vacation home (in my imaginary life where I am wealthy). :)

• Philippines
27 Aug 16
I sure don't mind having this kind of house specially in my country were people's homes are small.

• United States
27 Aug 16
I like tiny houses, but I am not sure I would want to live in one.

• Corsham, England
28 Aug 16
I don't think we have this show in the UK but I love the look of this little house. We stayed in a similar type place on holiday but it was deceptively spacious inside. I don't know if I could live in one of these permanently but it would be better than no roof over my head at all.