Old School Song Remastered: Whiter Shade of Pale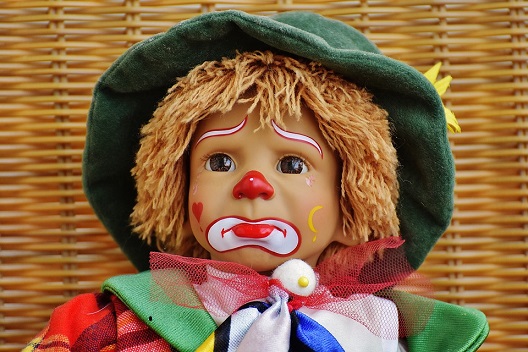 Austin, Texas
August 26, 2016 11:13pm CST
During my teen years I heard this song and I thought it couldn't get any better. The original was done by Procol Harum (youtu.be/Mb3iPP-tHdA). Then I heard Annie Lennox sing this song and thought to myself: 'This is way better!' Do you have a favorite song performed by Annie Lennox?

Annie Lennox's official music video for 'A Whiter Shade Of Pale'. Click to listen to Annie Lennox on Spotify: http://smarturl.it/AnnieLSpotify?IQid=AnnieLAWS...
5 responses

• Bunbury, Australia
27 Aug 16
This is a great song. Thanks for the link. I haven't heard it in ages.

• Austin, Texas
27 Aug 16
When it's the weekend I like to look for old songs.


• Bunbury, Australia
27 Aug 16

• Austin, Texas
29 Aug 16
@JudyEv
- So true. That's why I'm glad they came up with "throwback". It gives me an excuse to go find old songs that throw me back to a more innocent time in my childhood (or that make it obvious to other people how old I am!)



• Switzerland
27 Aug 16
I loved this song, I have the original vinyl of the Procol Harum, as I have an Italian version from an Italian group. I have listened to this one remastered. Well, the music is a matter of taste, I will continue to listen my beloved Procol Harum.

• Austin, Texas
27 Aug 16
Definitely a matter of taste and also devotion. I'm an Annie Lennox loyalist.


• Switzerland
27 Aug 16
@cmoneyspinner
I remember her more as part of the Eurythmics, I liked Sweet Dreams and I think I would not like this song sang by any other. This is the same for Whiter Shade of Pale and I think also The Sound of Silence.

• United States
27 Aug 16
The original version of "A Whiter Shade of Pale" is on my 100 favorites list. Having said that, I love Annie's version. There's such a fine line to walk when someone does a cover of a very well-known song, and she walked that line very gracefully. It's her own take on it without being a "carbon copy," and yet it's not such a 180-degree turn from the original that you say "yuck." Well done, Annie!

• Austin, Texas
29 Aug 16
You get a gold star for that comment!


• Colorado Springs, Colorado
27 Aug 16
"I've Got an Angel" by Eurythmics.

• Austin, Texas
27 Aug 16
I was upset when the Eurythmics broke up but glad Annie Lennox kept on singing.


• Los Angeles, California
27 Aug 16
Annie Lennox is a great singer so you will no disagreement here!