Fireworks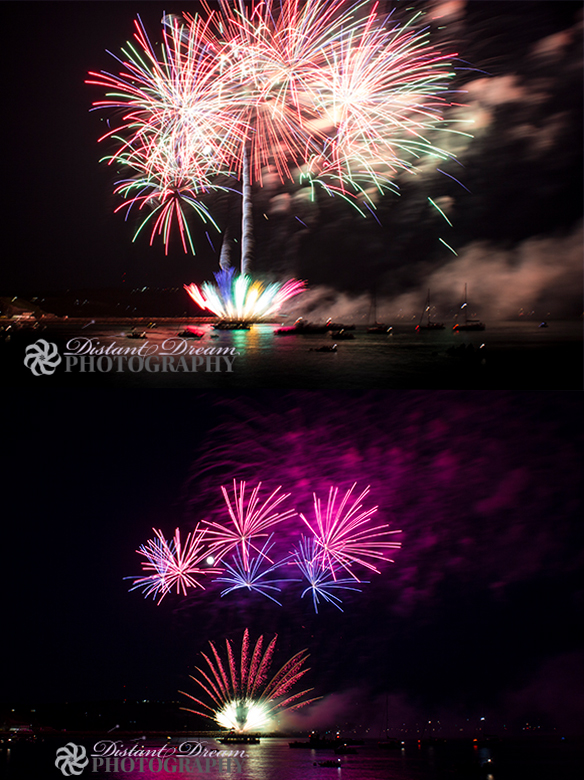 August 28, 2016 8:38pm CST
Fireworks If you remember almost 2 weeks ago I was going to see the UK firework Championship which have been held in Plymouth for the past 20 years. Two evenings of fireworks, with 6 companies taking part, three on one night and three on the other. The first evening I somehow couldn't take photos, well not that good. They were out of focus, the tripod more or something, although I did manage to get the odd one or two. The second evening was better. I've not fully looked through them all yet but I hope to have a few at least, but I guess there will always be next year. Hopefully, I'll be able to take better photos, not sure what I was doing wrong this year. The photos are which was taken this year.
10 responses

• Philippines
29 Aug 16
Your camera must have been tired this year lol

• Philippines
29 Aug 16

•
29 Aug 16
@toniganzon
I'll have a look through them better later in the week.


• Centralia, Missouri
29 Aug 16
that sounds like a super fun thing to be at

•
29 Aug 16
Oh yes if you like to see fireworks, thousands of people come to see them.

• Centralia, Missouri
29 Aug 16

•
29 Aug 16
@Jessicalynnt
Awesome, next August be in Plymouth and have two wonderful nights :)


•
29 Aug 16
Thank you, yes I really did, amazing fireworks and wonderful colours.

• Switzerland
29 Aug 16
@kevin1877uk
The most important is that you enjoyed the show.

•
29 Aug 16
Those look good! I haven't been to see fireworks in a while.

•
30 Aug 16


•
4 Sep 16
Thank you, sorry you can't it's not always easy. Some point and shoot cameras do a good job but having a DSLR you do have more control on how you are taking the shot and then can still get it all wrong.Time and taking many photos until you do get it right. I think is the answer, I still often get it all wrong.

• United States
30 Aug 16
That's awesome i love fireworks. Some people here will be putting off fireworks this weekend as we celebrate labor day. It's going to be another busy weekend but looking forward to it.

•
29 Aug 16
Thank you, I've not looked through many on my computer.

• Philippines
29 Aug 16
Two years ago, the World Pyrotechnics Championship was held here in Manila and my husband and I went there and for me it was one of the best dates we ever had. The night sky was overwhelmingly beautified by all the marvelous fireworks representing different countries. It was truly an amazing experience.

• Garden Grove, California
29 Aug 16
I think those are really pretty good photos'lots of color and much bang I bet lol.

• India
29 Aug 16
it must have been a dazzling show.