First Project Done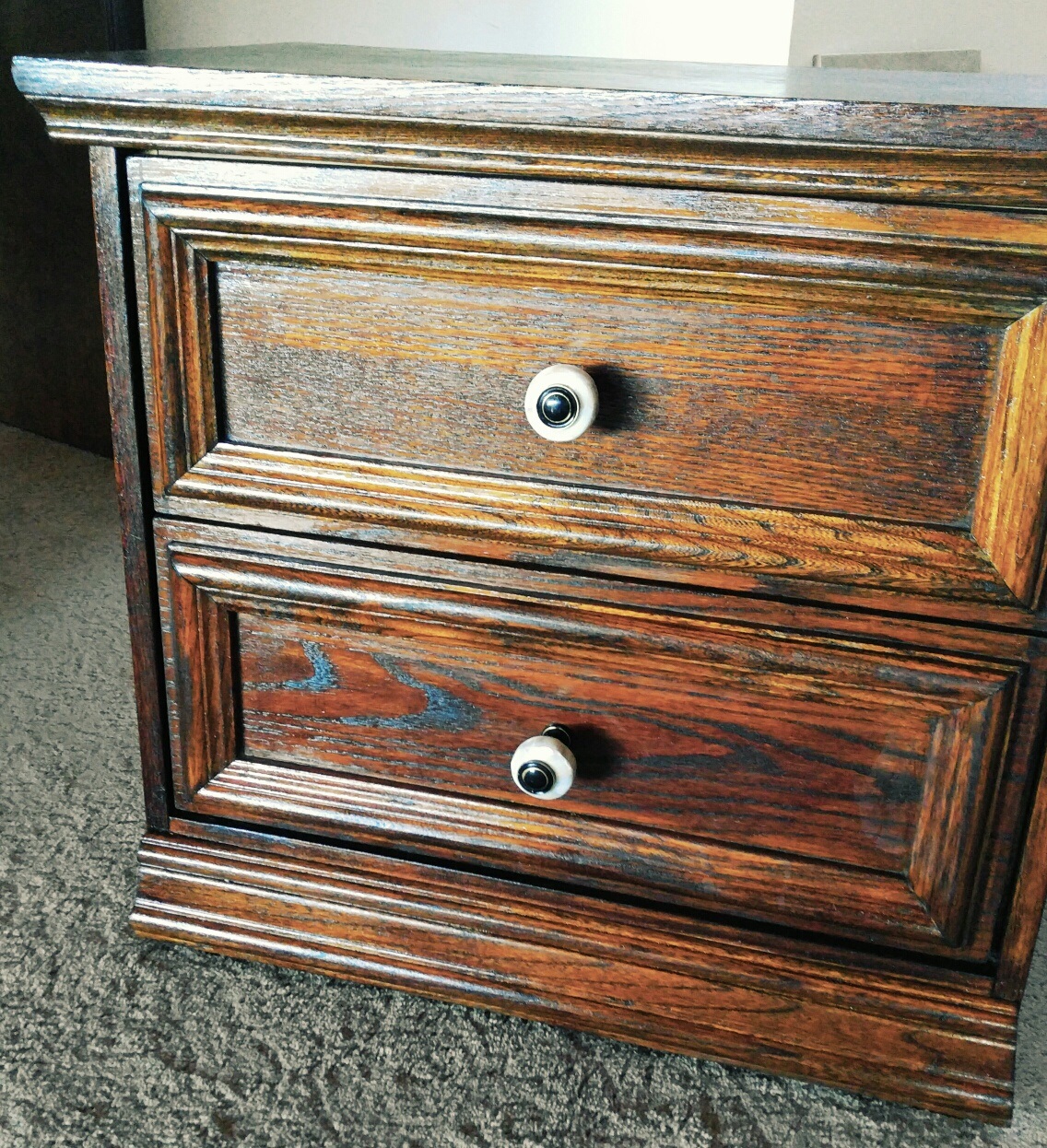 United States
August 29, 2016 11:49pm CST
My first end table is done. It turned out really well. I needed to tighten the knob on the bottom but took the photo before I did. It went from a very ugly scratched up light color to a nice red oak stain. My daughter said the knobs look like eye balls. They kind of do but that is marble around the darker hardware. The white glare like on the lower right is from my camera. I'm not sure why it did that. Next is the vintage maple table. I have to get a move on since the weather is changing and I can't let it sit out long. The other projects; antique rocker, vintage dresser, vintage china hutch and vintage stool have to wait for spring. I'm saving money and enjoying the results of my efforts.
6 responses



• United States
30 Aug 16
congrats! i've a buffet that i need to tend to once the hubs finally coughs 't 'p. that 'white glare' 'tis prolly jest the end table catchin' a bit 'f sunlight. what a shame that the other pieces're gonna need to wait fer their facelifts, but i 'nderstand the weather bit.

• Boise, Idaho
30 Aug 16
Lovely piece The others will be nice for spring projects, huh?

• Bunbury, Australia
30 Aug 16
Well done for restoring these items yourself. I think the table looks lovely.