Today's the Day the Trees Come Down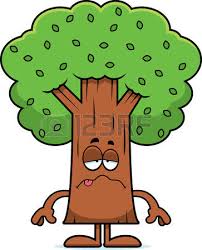 Saco, Maine
August 30, 2016 6:21am CST
Awhile back, I wrote a post about how the management here had gone around and put yellow caution tape around a dozen or more trees with the intention of cutting them down. I emailed them to express my opinion, and they evidently took what I said seriously, as they came back awhile later and took the tape off all but 5 of the trees on this end of the property. I was relieved when I saw that, as the trees they DID leave for disposal are indeed sick. That includes 3 pines that stand on an "island" in the center of the cul-de-sac, and 2 others whose trunks are curved and not growing properly. We all got flyers taped to our doors yesterday advising us to have our cars moved and parked out on the street before 7:30 a.m. We were told that the work would probably not be done before fall, so this came as a surprise. Now, all that's left to do is wait till the tree service shows up and puts on its show. I've watched large trees being cut down, and it's quite the thing. Unlike in the deep woods, they are not cut down from the base and allowed to topple over. The arborists climb part-way to the top, remove the largest limbs first, and then cut what is left of the main trunk into manageable sections that they lower to the ground with come-alongs. Then they take the trunks away with a tractor of some type and put the smaller debris through a wood-chipper. It will be fun to watch. One of my neighbors and I have already planned on sitting together. But that's if she gets up early enough! She doesn't have a car, so she didn't have to worry about moving one, and she usually sleeps pretty late every day. Once that noise starts, however, I doubt she'll stay asleep for very long! (Public Domain Image)
6 responses

• United States
30 Aug 16
It is always very noisy when they are tree cutting. Are they cutting whole trees down or just trimming Rachel?

• Saco, Maine
30 Aug 16
Well, you know how things go...they haven't even showed up yet, and it's afternoon now. They're taking the whole trees down, piece by piece. Will be fun if they ever get here!

• United States
30 Aug 16
@Raelove
Haha yep I do know..taking forever to do things.


• Saco, Maine
30 Aug 16


@TiarasOceanView
Yes, hahaha...we were just advised that it won't be done now until Sept. 30th. So much for taking forever...


• United States
30 Aug 16
They had to cut down all the ash trees in our suburb due to the ash borer. Sad to see them go, but interesting to watch. Hope you enjoy watching the work too!

• Saco, Maine
30 Aug 16
I should write another post disclaiming this one, as the crew never showed up. Once again, there was some kind of miscommunication regarding the time of this thing, and to be honest I was surprised it had been sprung on us this soon. It's set now for Sept. 30th. I''l believe it when I see it.

• United States
30 Aug 16
@Raelove
Well yes. Go ahead and write about it when they actually show up. I will be happy to read what you observe. No disclaimer needed.

• Saco, Maine
30 Aug 16
@Corbin5
A few of us were sitting outside around noon and wondering what happened. One of the managers showed up later with apologies and a new date. I told the others, "The next time this is scheduled, I'm not moving my car until the first tree truck shows up!"



• Boise, Idaho
30 Aug 16
iF YOU have a cell you could video it for her to watch later. It will be noisy. Like the lawn workers around here that like to start up their 'noise' at 7 or 8a. Ugh! Too early for noise. Why did you say that the other five trees shouldn't be cut down?

• Saco, Maine
30 Aug 16
Oh, believe me, she'll be up when the noise starts. She wants to see those hunky men as much as I do!

We have noise real early here, too, when the dumpster truck shows up around 5 a.m. They pick the thing up and then bang it a couple of times to loosen stuff that's stuck in the bottom. Don't need an alarm clock around here!

• Boise, Idaho
30 Aug 16
@Raelove
........Funny but ours comes the same time. I closed the window this morning cause mine is just across from where they dump and bang it around. I think my grandson would even sleep through that. He is on medication and it is hard to get him up.

• Saco, Maine
30 Aug 16
@celticeagle
It doesn't always wake me up. I am often awake at that time anyway.


• New Delhi, India
30 Aug 16
What they do with these trees?

• Saco, Maine
30 Aug 16
I don't know. They might sell them for lumber or grind them into wood chips.

• New Delhi, India
30 Aug 16

• Bunbury, Australia
30 Aug 16
Is this where you get to watch the muscly guys in their singlets and shorts? Lucky you!

I guess we can't expect any more discussions until it's all finished and the last macho man has gone home.

• Saco, Maine
30 Aug 16
You are correct! Of course, we all had to be out of here by 7:30 and they haven't showed up yet, and it's after 8. OK, what's the holdup? I don't see any macho men yet. I do remember, though, when I watched this spectacle in the last place I lived before here. The landlady had two huge old pine trees cut down, as they were just too close to the building. The guy who did all the high work handled that chainsaw like it was a pair of scissors, starting it in mid-air and swinging it around...I kept waiting for a limb to come flying off HIM, not the tree. Those guys are so cocky, and those saws are so dangerous! But I will definitely report back later!



• India
30 Aug 16
glad some trees were saved.