Teacup Puppies for sale

Ottawa, Ontario
August 30, 2016 6:55am CST
Boutique teacup puppies I purchased a new teacup puppy. About two weeks later it started acting sickly. This is a scam. Do not buy anything from them. I tried calling, sending messages but no response. I paid $400 for a sick puppy. They are dangerous. BEWARE!!! Choose someone else.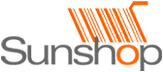 We have gorgeous micro teacup puppies for sale. Best luxury resource and fashion hub for designer puppies like Chihuahua, Maltese and more. Worldwide shipping!
6 responses

• Philippines
30 Aug 16
Reputable breeders actually abhor any person claiming to breed any teacup type of dogs. It's considered a sin to breed a teacup dog coz it's going to have too many genetic diseases. It's considered by reputable breeders as an abomination and cruelty to animals.

• Bunbury, Australia
30 Aug 16
I agree with this. The dogs are often inbred or else the parents are kept short of food so the growth rate will be restricted. They should be banned.

• Philippines
31 Aug 16
@JudyEv
They should be and reputable breeders are actually fighting against this. Those people breeding them should be punished for their cruelty.

• Calgary, Alberta
30 Aug 16
Adopting a homeless dog from the pound is the best option right now.

• New Delhi, India
30 Aug 16

• Philippines
30 Aug 16
teacup dogs are dogs that are as tiny as teacups. It's an abomination and considered by reputable breeders like a sort of a crime and cruelty to breed such as the dogs are going to have abnormalities and genetic diseases. It's not a normal size for the dog such they suffer and will be sick and die.




• Lenox, Georgia
30 Aug 16
I'm sorry you got a sick dog. That's the problem in not finding a reputable breeder. =(