Progress on my projects so far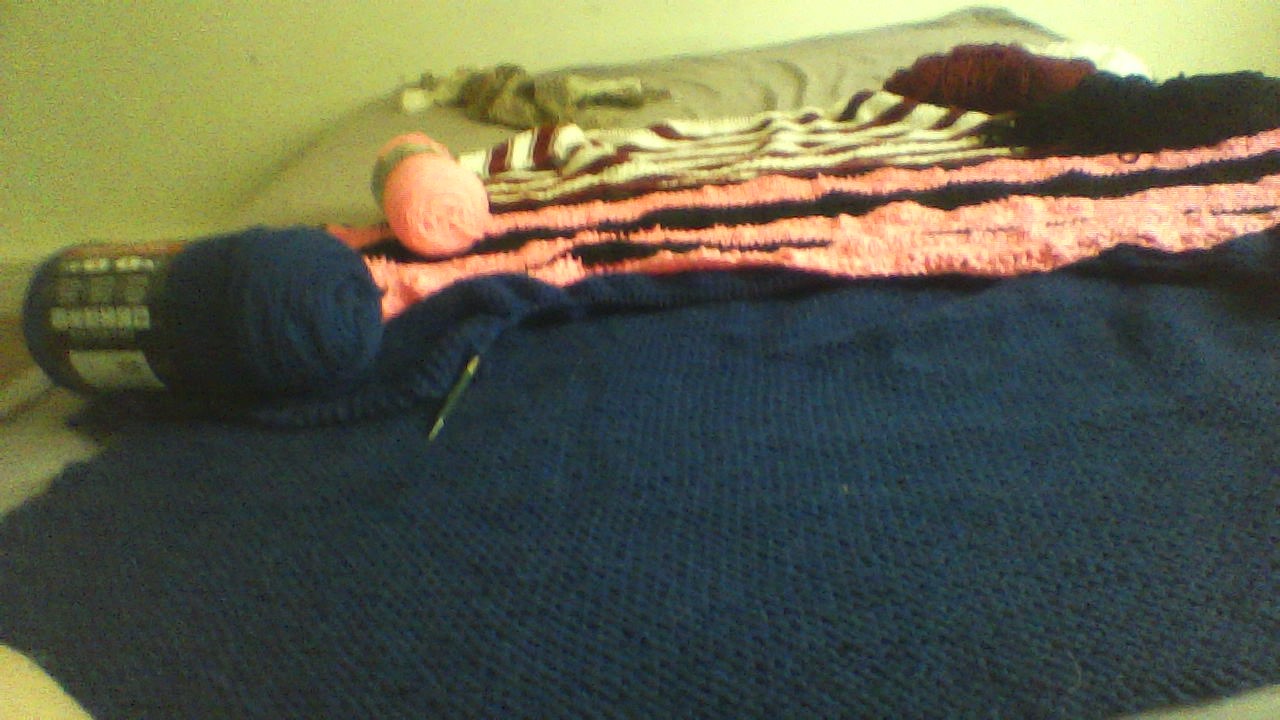 August 30, 2016 11:45am CST
So here is the progress so far on my blankets and throw. The red and white one you see is going to be a throw for my recliner when it's done it will have a blue border with stars around it. The pink and black is the one Im replacing for my daughter that got stolen and the final blue one is for my son it's going to be a stars wars blanket when it's finished it will have a star wars space ship on it and a hunter green border.
4 responses

• Calgary, Alberta
30 Aug 16
I hope you wont be weirded by my question... Are knitted blankets washer safe? I wanted to buy one but I heard bad things like they shrink or not as durable.

•
30 Aug 16
I've never had any problem with them. You can use a mesh laundry bag and wash them that way on the delicate cycle and then I dry them on the lowest setting possible on the dryer. It all depends on the yarn that was used as well.

• Calgary, Alberta
30 Aug 16
@AutumnSnow
I guess I should make sure the yarn is of high quality so I wont have a shrinked product or a thready disaster.

• United States
30 Aug 16
depending on the type of yarn that you use thereAbout shrinkage?

•
30 Aug 16
yeah some yarn is not that great to be washed. I've always had good luck with red heart and bernat (I think that's how it's spelled) yarn most of the time whenever I wash the red heart yarn it's always super soft.

• Cuyahoga Falls, Ohio
30 Aug 16
That sounds pretty cool. Nice job!

• Cuyahoga Falls, Ohio
30 Aug 16

• India
30 Aug 16
So you multitask.You have to keep a watch when you wash these, too much work put in to lose

•
30 Aug 16
Yeah I work a little bit on each one. Oh yes I know When I do wash these I normally wash all the knitted or crocheted ones together with nothing else with it.