My head phone Broken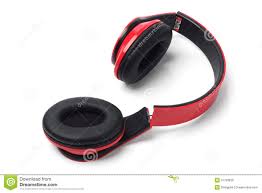 Hyderabad, India
August 31, 2016 11:10pm CST
While keeping the headphone it got stuck up and came into two pieces. I tried to attach the pieces. I could attach only a half of it. The remaining half is having a very small nut and screw arrangement. This requires special instrument which I do not have. So I want to find another method of attaching it. I just want to use FEVICOL and attach it to the remaining portion instead of fitting it with a screw. We should not purchase such delicate system. Very difficult to get them repaired. They are costly and again require special attention.
7 responses


• Philippines
1 Sep 16
It's better if you buy one but makes sure that what you buy is actually good quality and fare price.

• United States
1 Sep 16
Yes, when we purchase something that is expensive, we have to consider the cost of repair before buying.

• United States
1 Sep 16
I hope they are not beats by Dr dre if so they are expensive.

• Banks, Oregon
1 Sep 16
Yeah, you should get just get like the little ones that go in your ears, they can't really break.

•
1 Sep 16
headphones are usually very difficult to repair.. coz of small tiny parts. If you have it under warranty then use it.