I dont do FROGS not even chocolate!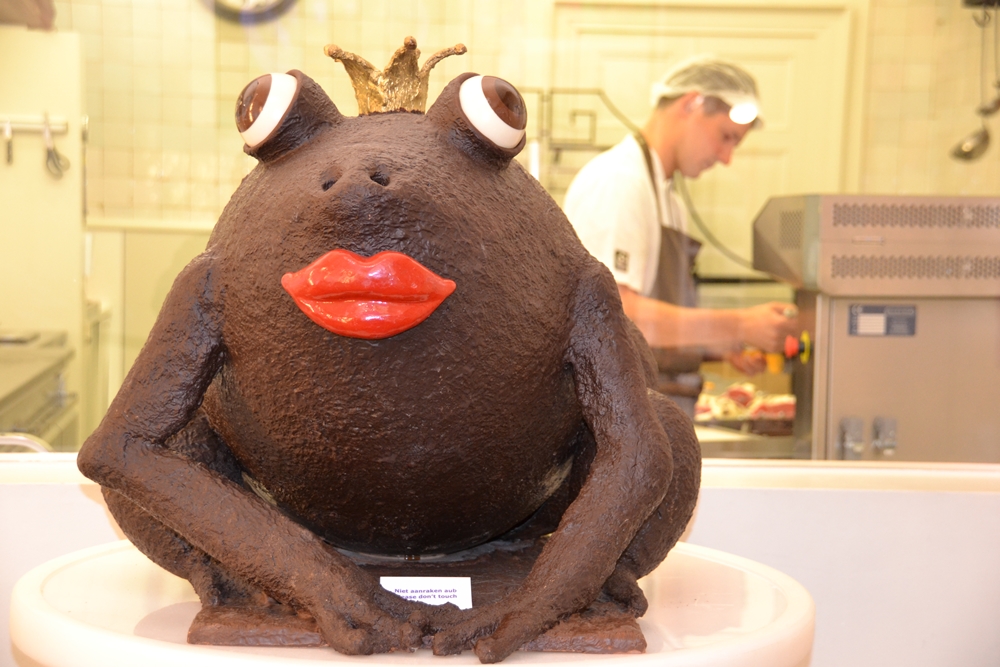 South Africa
September 1, 2016 4:08am CST
This one is just for Judy who was telling me about the tales of a Chocolate Frog. @JudyEv (you are forgiven) Everyone that reads my stuff knows by now that I DON'T DO FROGS!! @xFiacre Lo entiendes??? comprenez vous?? Do you understand??? My phobia is the Fear of frogs and toads is both a known specific phobia, known simply as frog phobia or ranidaphobia (from ranidae, the most widespread family of frogs), and a superstition common to the folkways of many cultures. Psychiatric speciality literature uses the simple term "fear of frogs" rather than any specialized term. - TAKE NOTE!! But this picture is just for all the people that keep putting horrid posts about ugly toads, horny frogs and everything I just cannot read because they are about the ANURA!!
8 responses


• South Africa
1 Sep 16
@Asylum
I had to write a personal message to Debs who had posted on the site that she was sending TOAD postcards from her texan region to all of us - I asked her to rather not as I would faint and vomit at the letter box if I saw it - she understood and found another to send - I thought she was very kind in that - I dont do FROGS Barry - in no way/form/anything/believe me!!!!


• Bunbury, Australia
1 Sep 16
Sorry, I'd completely forgotten about that fear - and didn't realise it was an actual phobia. I thought you just didn't like them much. So no more posts about you-know-what. Apologies again.



• South Africa
1 Sep 16
ha ha ha - I normally just ignore them - but it seems people love to talk about the things I really dont need to hear about - Fiarce wrote a poem about a toad yesterday I think and I had to just pass it over. So thats what I normally do - oh goodness and if there is a picture, I land up vomiting in the toilet for a while before I compose myself and move on. Its such a REAL thing in my life - the worst one ever

• Bunbury, Australia
1 Sep 16
@Inlemay
I guess I am very lucky that nothing really worries me to that extent.


• Banks, Oregon
1 Sep 16
I had forgotten this too, you are the first person I met, who doesn't like them.

• Philippines
2 Sep 16
we've received those chocolate frogs and i've always wished they were dark, instead of milk, chocolate. i've learned a lot about different kinds of phobias and what people actually experience because of mylot.

• Centralia, Missouri
2 Sep 16
I knew someone with this, I wont touch them, but they don't bother me. Oh and their legs are tasty breaded and friend, rather like dark meat turkey crossed with chicken wings

• United States
1 Sep 16
'n what do ya do?? ya post a pic 'f those amphibians that haunt'cha, albeit a chocolate 'un. i've 'd many a discussion deleted (by myself, not the staff) coz i've mentioned the 't' word 'n 'd great pics 'n tales to share. all coz 'f ya, lol. don't e'er say i don't adore ya!

• United States
1 Sep 16
I feel the same way about snakes so I completely understand . UGH!!

• United States
1 Sep 16
Oh, you poor thing. I do like frogs and toads, but it is a shame so many fear the green, rather slimy creatures.