What's With All the Porn Spam???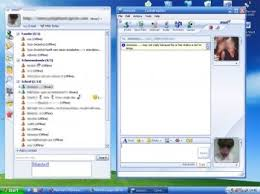 Saco, Maine
September 2, 2016 8:46am CST
When I first got serious about computers and the internet, I had a very simple email program through my local provider. Later, I changed providers and ended up with what was then an early version of Outlook. It was simple, clean, not commercialized at all. Inbox, outbox, folders, composing screen, and that was it. No ads, no nothing. When I upgraded to a new computer, it came preloaded with Windows 7. And for some reason, the "new" Outlook had been taken over by MSN, and what I now had was Hotmail. I didn't like it then and still don't, even less so now since they "upgraded" their format again. Since then, my "Junk" folder has been flooded daily with spam, and most of it pornographic in nature. I won't elaborate, but let's just say that I don't even want to read the first words of any of their subject lines! I have tried every filter available to me, but the best I can come up with is to just "Select All" the spam messages and "Block" them. I've written to MSN, and they sent me back a long detailed message of how to do what I already knew how to do, and which was a waste of time. For each address I block, ten more pop up, so that I find myself blocking up to 30 such emails per day. It's disgusting. With all the technology out there today, surely there would be a way to not have to look at any of this ever. But there isn't, and there it is every morning when I log on. I've thought of opening a new email account elsewhere that has better filters, so I'm open to any suggestions anyone might have to that end. I do have a Roadrunner account I could use, as well as an old Yahoo account. But those are just as bad if not worse where spam is concerned, so that's no good. Guess I'll go check it again to see if anyone else wants me to view there...well, nevermind. (Public Domain Image)
3 responses


• Saco, Maine
2 Sep 16
That's the second recommendation I get for Gmail, so I will definitely look into it.


• Los Angeles, California
2 Sep 16
It's a losing battle against spam email and scam pop ups.

• Saco, Maine
2 Sep 16
OMG, John...I almost can't keep up, and it's made emailing no longer fun. Every time I'm writing, another one pops up.

• Paradise, California
2 Sep 16
LOL. Well it's hard to get rid of it all. I have att.net (yahoo mail really) and I don't get much spam in the inbox, but there is some that gets through. I never ever look in my spam folder, unless I'm awaiting an email that never got to my inbox. A lot of stuff from businesses seems to not even get to the spam. . .like if I join a money making site. So sometimes I have to use my gmail address. I think gmail is pretty good, have you tried that?

• Saco, Maine
2 Sep 16
I've thought of trying that one. Is it super-graphic-laden, like Yahoo, MSN, etc.? I may check it out again.