Whats On My Mind?Not snips and Snails Or Puppy Dog Tails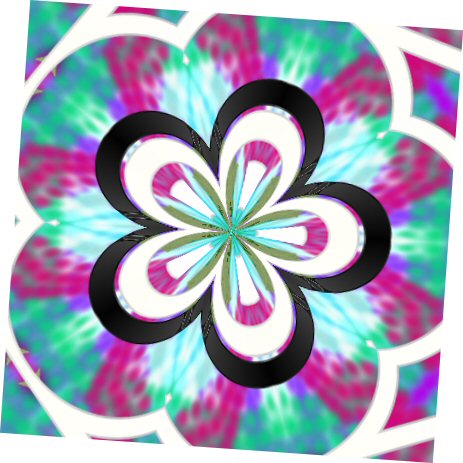 Garden Grove, California
September 2, 2016 2:20pm CST
Yes thats from Mother Goose Rhymes for kids. 'Have you ever noticed the cruelty in a lot of Rhymes and such for little children.And too in some of our expressions like run around like a chicken with its head cut off. Why the emphasis on cruelty to animals in one way or another? Also why does everyone laugh at those sadistic America;s funniest home 'video.'What is with this idea t hat a terrible fall is ha ha time?I think sometimes a lot of people like to see blood and gore, maybe its to tell themselves they are okay.? I fell a few year ago before the retirement, beside m favorite restaurant. I landed hard on my left shoulder. I could not use my left arm to help myself up, as it just dangled.I had smashed my shoulder joint. Six people gathered around me not to help just to look and see was there any blood, any gore.,I was helped by an elderly couple and their grand son. They called the para medics for me, and stayed with me until they arrived.One of the waitresses came out and gave me a glass of water. The paramedics chased the lookie lous out and were not gentle about it. I had smashed my left 'shoulder joint. Why was my fall funny or something to enjoy?Are we all having a sadistic side to us? ' One original post and graphic by P Hatley copyrighted 2016
10 responses

• United States
2 Sep 16
I do believe all humans have a dark side. Some can control that dark side by exhibiting appropriate behavior; others cannot.

• Garden Grove, California
2 Sep 16
yes thats probably true see how people love horror movies but they are not my cup of tea lol

• United States
2 Sep 16
I could never figure out what was so great about Home Alone or the Three Stooges, people getting hurt is not funny. There are a lot of cruel nursery rhymes. Child abuse is rampant. Tom, the piper's son, stole a pig and was beaten and when howling down the street. That was after they ate the pig. The old woman in the shoe beat her kids and put them to bed. I am sorry that you were hurt so badly and hope you are okay now. Thankful for the people who helped you.

• Garden Grove, California
3 Sep 16
that was nine years ago and changed my life as I never got but about twenty percent use of my left arm.so I cannot fasten my bra or unfasten it I cannot brush my hair with my'left arm. but I make do splendidly loll

• Garden Grove, California
3 Sep 16
@akalinus
the physical therapist assured me lots of people have to learn to cope and I dd


• Paradise, California
2 Sep 16
I personally don't find ANYTHING amusing about falls, I think those videos are sick, myself. I don't watch it.

• Garden Grove, California
2 Sep 16
Iam the same way I do not find any humor in seeing someone hurt themselves at all.


• Garden Grove, California
4 Sep 16
I did too a nd I quit watching it as it was just awful

• India
4 Sep 16
I don't watch funniest home videos. But there is something I wanted to ask you as a psychologist. (I got that right this time..:) ). Now, if I am watching somebody hurt on tv...with some regularity...will my mind find it easier to accept it...and stop reacting to the actual episode? I think it must be happening in armed forces. When they see their colleagues fall, but have to continue ...much of that indifference is kind of programmed because if we watch it on tv, and mind tells us, it is not something to react to, the next time, we kind of accept it more casually. But if that were so, why are some people more helpful than others...


• Austin, Texas
2 Sep 16
I can recall coming into work years ago upset because I had heard on the morning news a young girl had been found murdered in a place that was fairly close to my job. One of my co-workers actually asked me: "Why are YOU upset? Did you know HER?" I was taken aback. No I did not know the girl. But do you have to know somebody to be upset that they're a victim of foul play? Do we have to know a person in order to understand their pain? As for people who have no empathy or sympathy for others? We live in a cruel world. On a positive note, I love the image you uploaded.

• Garden Grove, California
3 Sep 16
thanks I can feel for someone I do not know because I have empathy for my fellow humans and working in a hospital suited me so well.

• Austin, Texas
3 Sep 16
@Hatley
- I admire people who work in hospitals. I could never do it.


• Garden Grove, California
3 Sep 16
@cmoneyspinner
my father was a doctor my half sister a nurse so came by m y love naturally


•
2 Sep 16
I've often wondered the same thing myself like that commerical I think it was about one of those life alert systems then it started becoming a joke to everyone it seemed like about help I've fallen and I can't get up. Having the problems that I do I could easily fall and end up in a situation like that so yeah I dont think there is one thing funny about that.

• Garden Grove, California
2 Sep 16
yes I had a psychology teacher make fun of that commercial and the woman and I really lost a lot of respect f or him as that could have been me too

• Garden Grove, California
4 Sep 16
@TheHorse
yes the lady in the c ommercial who fell did have the' most irritating whine in her voice so could laught at that but not at a real live person who had fallen., I have been thereandits not fun having strangers look at you like you were falling just for their amusement.I smashed my shoulder so it was not fun and games. an elderly couple helped me they called the para medics and stayed with me till they came their grandson was about ten and he brought me a glass of water and told me I wold be'okay once the ambulance got' there,.the paramedics gave the lookie lous a really tongue lashing as they ' were actually in the para medics way as they had to pick me up on'a body board as m y left arm was useless.


• Garden Grove, California
4 Sep 16
they gathered round me lookingfor blood and laughing no one of them offered any help to me. I felt so awful in pain, scared the wonderful couple and their grand son helped me,they called the paramedics. the paramedics were there in just a minute.

• Centralia, Missouri
3 Sep 16
nursery rhymes were meant to be cautionary and learning tales, to warn of dangers, and teach children to think, and not just accept anything from anyone. They certainly werent the fluffy tales people think of

• Garden Grove, California
3 Sep 16
yes that had to be it but now days some seem a bit much to me.

• Rochester, New York
3 Sep 16
I have been known to laugh when someone falls down. I even laugh when I fall down. If it's something serious then I won't laugh, but if it's some young person acting like an idiot and they fall down because of it then I'll be one of the folks laughing at their stupidity, I could never get into America's Funniest Videos because folks were doing stuff intentionally to where they know they'll get hurt and it's all to win a prize or to get on the show.

• Garden Grove, California
3 Sep 16
yes they really go to far excuse me but I do not laugh at falls as I was a retired nurses aide' have seen people come in after what they allthought was a hilarious fall with broken toes, ankles, legs broken thats not funny.

• Eugene, Oregon
5 Sep 16
Some people do have a cruel side it seems.