Living and Dying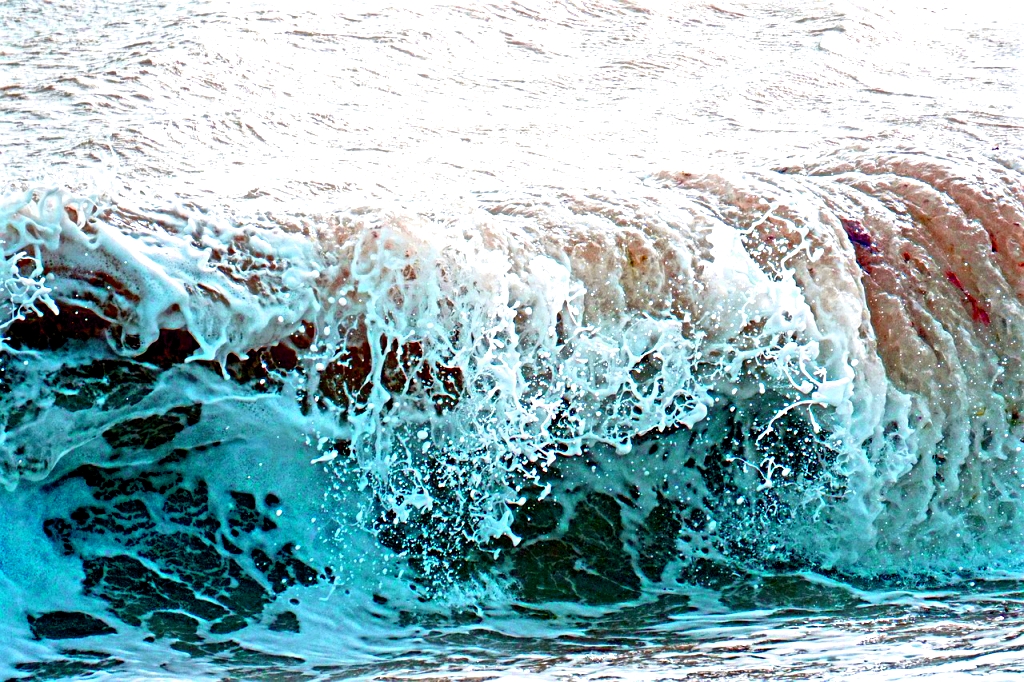 Goodfellow, Texas
September 2, 2016 10:20pm CST
Living and Dying Back in my youth (only 65 years old...) my job took me into lots of retirement homes and nursing homes. I met tons and tons of people somewhat older than I was at that time. It seems as though many of the people I met would take one look at me and get the idea, "there's a young man who looks as though he is in great need of hearing a good story." Because of that, I surely did hear lots of good stories. Here are two of the stories that I can still remember. God Saved the Grandson Grandma and grandson were walking along the sunlit beach one day when a huge ocean wave came in and washed the little kid out to sea. Grandma cried out, "Oh, dear God, please just bring my little Johnny back to me. I promise that I will be the best of all persons. I'll donate everything I own to charity. I will just about live in the church. Please bring that little bugger back to me. Another giant wave then washed Grandma's little Johnny back onto the sandy beach. He was a little bit wet, but safe again and in one smiling piece. Grandma looked at her grandson and then gazed up into the heavens. OK," she hollered, So, where's his hat? What surprised me a bit about this story is that the person who told it to me was, herself, a Grandma. I guess that you might call that story a commentary about what goes on inside the minds of people from time to time. Call it a story about life. There was another story provided to me that you might think of as a story about death and dying. I have always considered it to be that, but with an emphasis on the ways and the means of being an advocate in the law - that is, it is a story about lawyers. I have a good friend who is a lawyer. When I related this story to him, he became somewhat unhappy with me. The Death of the High-Priced Lawyer A high-priced lawyer up and died, Maybe by mistake, he got into heaven. On his arrival, he saw a large welcome sign with his name and these words written on it - Welcome to John Jones, our very first 537-year-old man. "Whoa," said the lawyer. There has been quite a mistake here. When I died, I was only 63 years of age. St. Peter heard the lawyer say that, and he replied. "Mr. Jones, you must have been 537 years old when you died. We added up the hours for which you billed you clients, so you must have been 537 years old," Many times you and I will come onto stories that explain to us serious stuff about the ways of humans, and, at the same time, cause us to smile at least a little. After you read them or hear them told to you, your most likely reaction would be to think, "I would never do that." As for me, I am not to sure what I might think. It is late and I have to hit the sack for the night. See you all sometime after I awaken in the morning, OK? * * * * * * * * * * Image source: Pixabay dot com * * * * * * * * * *
9 responses

• Bunbury, Australia
3 Sep 16
It seems lawyers and golfers are always good for a joke. I enjoyed these stories thanks.

• Goodfellow, Texas
4 Sep 16
@JudyEv
- Ms Judy - Try telling a lawyer joke in the courtroom or a doctor joke in the emergency room and see how far that takes you... (But you are correct about some classes of folks being good for jokes.) Glad you liked the stories. -Gus-

• Bunbury, Australia
4 Sep 16
@Ceerios
There are some great jokes, supposedly true, about the ridiculous questions lawyers have asked their people they're questionning. Can't think of any now but along the lines of 'were you asleep before you woke up'. That type of thing.

• Goodfellow, Texas
4 Sep 16
@JudyEv
- Ms Judy - Right you are. Some of those lawyers had peculiar questions in their courtroom efforts. One lawyer, whose name I cannot recall, had a nice piece of trickery about his questioning one witness in a case that had a witness against the accused, defended by the lawyer, who claimed that he identified a strong odor somehow attached to the accused - and therefore it was the accused who "done the crime." The witness evidently swore that he could recognize that smell "anywhere." So the attorney presented the witness with a series of glass vials, each containing some things that smelled, including the smelly substance involved. The lawyer had him smell the stuff in the first vial. "That's petrol," said the witness. The strange thing was that the witness did not recognize any of the other smells in the remaining vials. Smart lawyer. Petrol fumes (or gasoline vapor as we call it here in the USA) really destroys the ability to adequately smell anything else for several minutes. No doubt, some attorneys are smarter than are other attorneys. -Gus-



• Goodfellow, Texas
4 Sep 16
@jaboUK
- Ms Janet - My bride was wondering at what I was laughing as I put these stories through the keyboard. Smiling is good, but sometimes laughing can be confusing. -Gus-

• Goodfellow, Texas
4 Sep 16
@jaboUK
- Ms Janet - This bride of mine is unlike almost any other on planet earth. Were she to become no longer confused, I might not recognize her any longer.



• India
3 Sep 16
Two more fables to brighten my day.


• Goodfellow, Texas
3 Sep 16
@responsiveme
- Friend ARM - Well now, I am not sure that I would label those two stories as being fables, but you can call them that if it makes your smile any brighter. I am pleased that you liked the stories. -Gus-

• Australia
3 Sep 16
Very touching. Mixed emotions.

• Goodfellow, Texas
4 Sep 16
@IlijaMarkovski
- The emotional part was the pain from touching of the keys on the keyboard. (But "no pain - no gain") -Gus-

• Hyderabad, India
3 Sep 16
I had a big laugh after a long time.

• Goodfellow, Texas
3 Sep 16
@shivamani10
- Dear resident and responder from the ancient city of Hyderabad. (Actually, one could write that Hyderabad is not so "hyperbad." Yes. You could write it that way. Anyway, I am happy that the writing brought you laughter. (I will have to research it a bit, but I believe that was somewhat its purpose.)

-Gus-

• Garden Grove, California
3 Sep 16
oh my word I read then I not only smiled I laughed hard laughter at night good for theheart lol lol

• Goodfellow, Texas
3 Sep 16
@Hatley
- Ms Patsie - Well, bless my shoes. Your comment causes me wide smiles to the degree that the whiskers fell off my chin underneath both ears. You need to patent that laugh. There is a huge market for such stuff in the male face-hair market. I could refer you to a competent, although crooked, patent attorney who has some spare hours open on his overcharge booking system. By the way, my little California flower, I have a California story to tell you here - and I will make it a quick one. I was in a meeting in Anaheim one time wherein a guy was being questioned "for the record." It was getting late in the day, and he wanted to leave us, but we told him that we could finish questioning "tomorrow." He told us that he could not come back tomorrow, for it was a religious holiday. We sorta scratched our heads trying to think what religious holiday it was going to be "tomorrow" (just an ordinary Thursday). I finally figured it out. We were in California. Thursday was "Overpass Day."