Poor kitten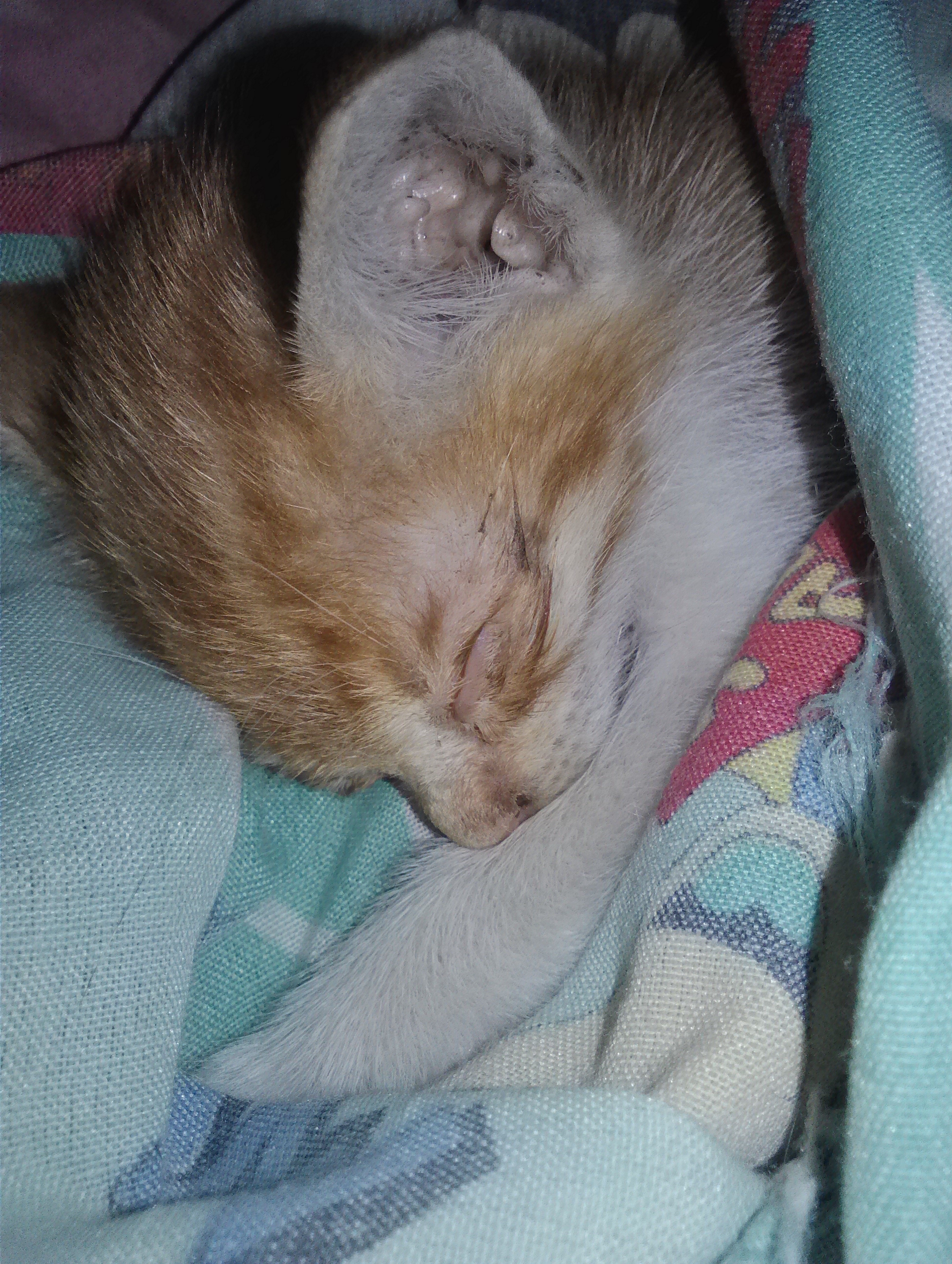 Denpasar, Indonesia
September 4, 2016 8:47am CST
I just found a poor kitten in a ditch near my office, almost drowned, starving, cold, and totally wet. I felt a pitty on her and i took her home. I cleaned her body, gave some milk, and comforted her by putting her in warm and cozy box. Then i wonder what will be the best name for that female kitten. Any idea?
8 responses

• Philippines
4 Sep 16
You can call it 'pusa', a Filipino word for cat.



• Philippines
4 Sep 16
Kucing? Kitten is kuting in Pilipino funny how our words are similar

• Singapore
4 Sep 16
@louievill
I know Indonesian but surprised almost similar sounding name for cat in Philipino too.- siva

• Philippines
4 Sep 16
@Shiva49
the Philippines was part of the Indian Majapajit and Sri Vijaya Empire long before the colonizers came, so lots of our words are similar to yours and so does our Asian neighbors. The word " Visaya" or a major group of Islamds and People may have come from Sri Vijaya


• Fairfield, Texas
4 Sep 16
Bless your heart for saving her
@Ayuriny
. Blessing, Roady or Spirit.

• Paradise, California
4 Sep 16
Oh she's so cute. How about "Butterscotch"?

• Philippines
4 Sep 16
You have such a kind heart, call her Ditchie after the place where she was found

• Kolkata, India
4 Sep 16
Great job !!You can call her "Dikita" if you like.