Quick thoughts 9/4/16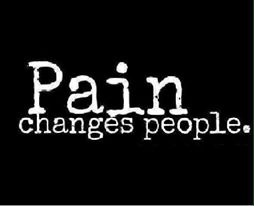 Wausau, Wisconsin
September 4, 2016 6:48pm CST
So I am at a loss with B. I just don't know anymore. Might let him be for now because he isn't seeing me or messaging me.

I just don't know. And for my husband, he still hasn't done anything. I am better off alone but I am financially setting myself up and leaving. I am done trying. I have been hanging out with friends for the passed few days and tomorrow is Labor Day and no idea what to do. Probably just stay home tomorrow and blog and what not. We will see. How is everyone doing? The weather has been nice. I forgot to write a post yesterday but that is okay. No more sales yet but I have to be patient I guess lol. Well, gonna go for now. Got a lot on my mind. Later.

3 responses


• Wausau, Wisconsin
5 Sep 16
Yep that is everyday for me

• Philippines
6 Sep 16
@carebear29
I hope you'll have a better and happy life ahead.


• Wausau, Wisconsin
6 Sep 16
Thanks. Maybe moving will help my marriage

•
5 Sep 16
I'm doing great this Monday morning. I started early here in the office. It rained for few minutes a while ago.