Hi, my name is Nezumi.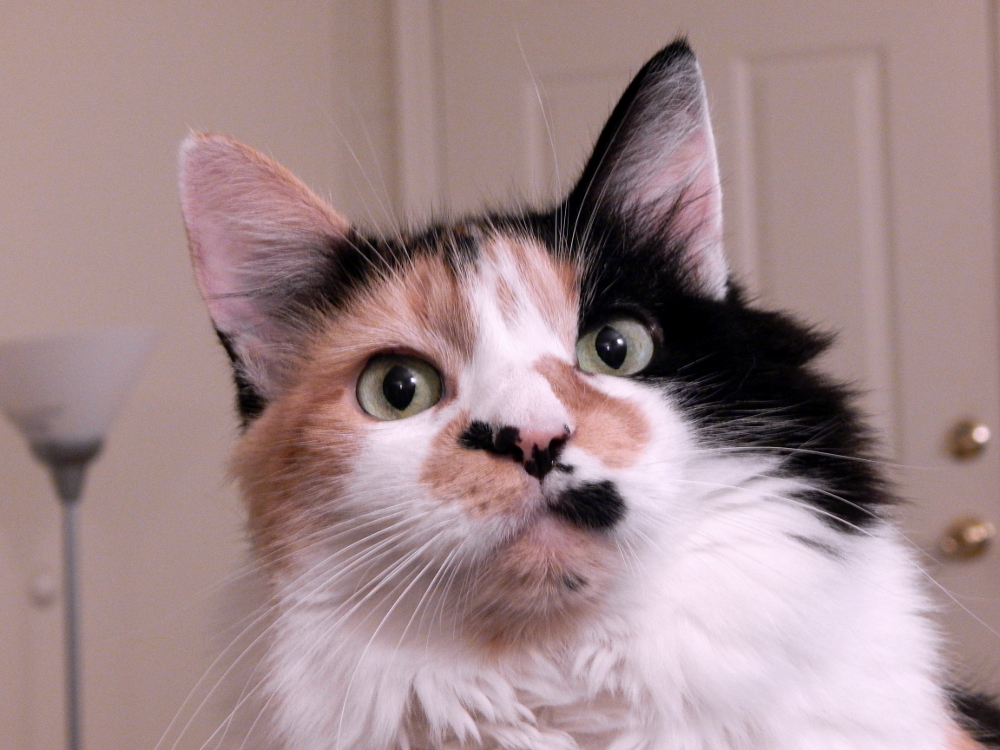 United States
September 5, 2016 2:29am CST
I got on the internet the other day and I saw that Other Mom has been talking about me a lot on MyLot. So I had to come on and post. I hope she doesn't mind if I steal her account. I noticed because I saw a very nice picture of me under the post "my cat has learned to beep my nose." I had to come on here and set the record straight. I didn't learn to beep her nose. SHE learned to stop beeping MY nose after a while. Two-leggeds are strange. Now I have a few other things to teach her. I need to teach Mom and Other Mom to feed me FRESH Gooshy Food every time I eat. And they need to give me more than three meals a day. Plus snacks. Also belly rubbins. On the matter of lettuce, yes it's true, I eat it, but only to help clean my mighty carnivore's fangs. *yaaaaaaaawn* See? Mighty. I didn't want anyone to think I'd gone totally vegetarian. I'll have you know, I helped them get a big fat moth, just yesterday, and then I ate it. Anyway, I think it's time to sign off. I see Other Mom coming. See you another time!
10 responses

• Olney, Illinois
5 Sep 16

• United States
5 Sep 16
Hi Scar, what amazing eyes you have! Want to stare at the other cat out the front window with me?

• Bunbury, Australia
5 Sep 16
Lovely to make your acquaintance Nezumi. I hope you don't mind me saying but they are beautiful but very unusual markings on your nose. And three meals a day is not enough for any cat. I hope your Mom and Other Mom realise that soon.

• United States
5 Sep 16
Don't worry, I'll meow at them at three in the morning! I know how to tell time so I know the best time to meow.

• Bunbury, Australia
6 Sep 16
@Rohvannyn
That should learn 'em!!



• United States
5 Sep 16
*hops up onto keyboard* Well, maybe I am a bit two face - very sweet and nice during the day and rampaging around the house like a minitiger at night.

• Banks, Oregon
5 Sep 16
That's a pretty cool cat.

•
5 Sep 16
She's cute. I like the mixture of colors.

• United States
5 Sep 16

• Moses Lake, Washington
5 Sep 16
Cutie patootie kitty and posting. She is quite literate. Congratulate her for graduating from the Kitty Academy, please.

• United States
6 Sep 16
She was on the Dean's List! I'll tell her.

• Moses Lake, Washington
6 Sep 16

• United States
7 Sep 16
@sallypup
Hey, wait, you just said she was educated! Which is it?


• United States
28 Jan 17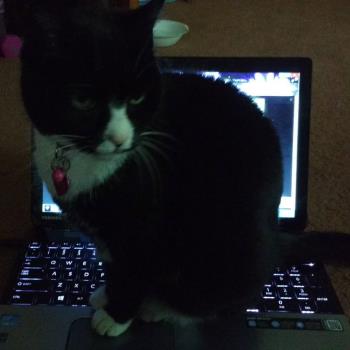 Hi Nezumi, thank you for setting the record straight on that. Sometimes we humans just get it so wrong. My kitty Montana agrees with you on that. She also uses the internet sometimes when I'm not around, maybe you're one of her online friends?


• United States
28 Jan 17
Oh! I think I recognize her! Hi, Montana! My human has stepped away again. I'm glad she was logged in to Mylot so I could respond.

• United States
28 Jan 17
Montana is currently busy sleeping on my lap, but she should be back online in an hour or so, after I go to bed.


• United States
5 Sep 16
*hopping back onto the keyboard* I am, aren't I?

• Centralia, Missouri
5 Sep 16
dont forget that they need to provide laps whenever, on demand.

• United States
6 Sep 16
Oh! I suppose I should have mentioned that, even though it's a Law of the Universe. :)

• Petaluma, California
5 Sep 16
Pretty kitty. :) And smart !

• United States
5 Sep 16
This is the two legged. I have no idea how she learned to type! :D