It's an Statistical Tie!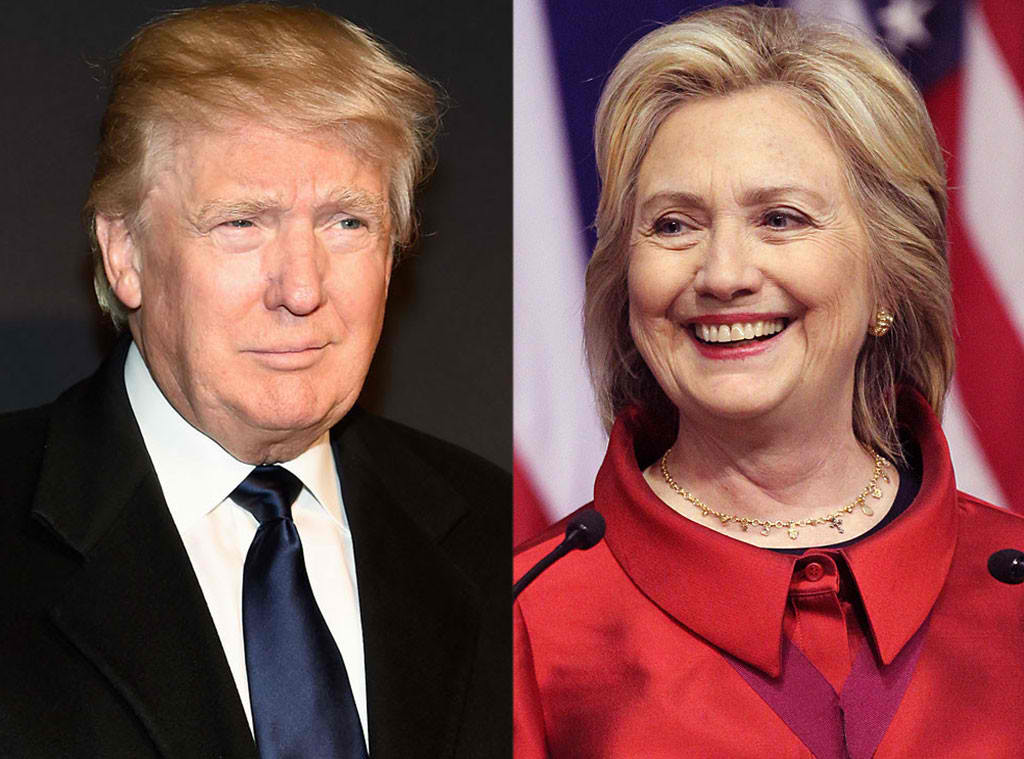 Manila, Philippines
September 7, 2016 6:48am CST
Good morning America! So I just read in the news that Republican candidate Donald Trump is closing the gap between him and the Democrat candidate Hillary Clinton in the latest national poll from Reuters/Ipsos. I am not an expert on American politics but somehow I feel that this is something that our country (and the rest of the world?) should be worried about. There were comparisons between Trump and Duterte before but the Philippine President has been a politician, albeit at a local level, since time immemorial. And he is loved by some 16 million Filipinos. But the poll showings reminded me of the campaign early this year. From 3rd in the polls, Duterte gradually caught the lead and eventually won the elections. Will it be the same for Trump? Big push for Duterte was the insensitivity of the previous administration to the plight of the ordinary Filipinos. I wonder what's for Trump? Your thoughts?
7 responses


• United States
7 Sep 16
MY thoughts?

Oh...well...MY thoughts are the American Public has their heads stuck up their butts and needs to start looking at alternatives to the Republican or Democrat parties...

• United States
8 Sep 16
@yalul070
Yes, we could, if people would vote for one

• Philippines
7 Sep 16
Maybe voters now are just too tired of electing the same surnames in the election. So, because they just wanted for a change so they resort to the new name just for the change, if they deliver good service, let that be solve the next time, if they fail, so be it.

• Philippines
8 Sep 16
@yalul070
ha ha, maybe because of their style, very vocal.

• United States
20 Sep 16
"... if they fail, so be it..." might be alright in most circumstances but if the US ends up with a "President Trump" that could quite literally mean the end of the world as we know it, possibly literally the end of humanity. He's not stable and I sure don't want him anywhere near our nukes. Isn't the Phillipine President the same kind of rude thug that Donald is?


• Switzerland
7 Sep 16
Well, one thing is sure, no matter which of the two wins this year, the United States this time will not have a pretty president. I do not trust the polls, most of the time they say what they think can be useful to a specific person.


• Greencastle, Indiana
7 Sep 16
well I still hope we get the RIGHT one to do the right thing for the nation I was hoping Trump but I sure the HE!! don't like the idea of Hillary as our NEXT president GOD HELP US ALL if she gets in there.

• United States
20 Sep 16
@yalul070
At this point we have to work with the system we have. I understand where those who say we need more choices or would like to see a third party candidate win are coming from, but with the Electoral College as it is that simply won't happen. When a voter casts his or her vote for someone other than the Democrat or the Republican he or she usually ends up helping the one he or she would least want to actually win. Also, in the very unlikely event that one of these other candidates wins a few states and causes neither of the major party candidates to get the required 270 Electoral votes, the House of Representatives gets to choose our next President. I SURE don't want that! That would be as bad if not worse than the Supreme Court selecting George W. Bush in 2000.

• Banks, Oregon
7 Sep 16
I hope Hillary Clinton wins, but alot will vote for Trump because they don't like Democrats.

• Banks, Oregon
8 Sep 16
@yalul070
Hillary is a good candidate and, I believe she will win by a land slide.

• United States
20 Sep 16
@yalul070
For the very first time in history NOT A SINGLE ONE of the living former US Presidents nor the current POTUS supports Donald Trump. In fact they've ALL made it clear he's unfit for the job. My feeling is they should know since they've been there or are in that position.

• Philippines
14 Sep 16
I really can't say about them , my friend . But i am hoping that they will choose the better one .