Parenting Advice and Tips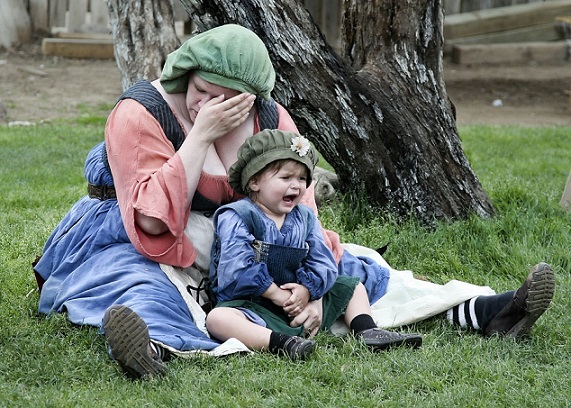 Austin, Texas
September 7, 2016 9:17am CST
Recycling one of my own quotes / jokes found on my Facebook timeline from way back. I deleted the update. It was dated February 2011. I think the person I was having the conversation with left or … I don't know what! The space where their name was is a blank. Noticed that this site seems to have young parents, and thought they might appreciate this parenting tip from me.

"Thanks for accepting me into your network ____. I've raised 10 children and I'm raising my 1th child now (she's 9 years old). If you ever need advice, just ask me. I'll point you to my kids and they can tell you everything I did WRONG!! (I warned you the jokes would just get worse.) Have a blessed life!!"

P.S. Don't like my corny jokes? Blame Erma Bombeck. She was my inspiration.

* * * In Memory Of ~ Erma Louise Bombeck (1927 – 1996) American humorist, newspaper columnist, and author
9 responses

• United States
7 Sep 16
A good one! Yes, I bet children have a long list of their parent's wrongs.

• Austin, Texas
8 Sep 16
Yeah. It's funny thought because they also ask you advice when they start having their own kids.
Weird!



• Bunbury, Australia
8 Sep 16
I read one of her books not too long ago. She was some lady.

• Austin, Texas
8 Sep 16
Her comedy monologues were not only funny but very true to life.


• Colorado Springs, Colorado
7 Sep 16
My girlfriend still reads her all the time. Funny lady.

• Cagayan De Oro, Philippines
9 Sep 16
So cute baby, but why is he crying? It is painful to see a baby crying in despair.

• Austin, Texas
9 Sep 16
I don't know. I found the photo among some free images.

• China
10 Sep 16
I have never heard of the humorist you mentioned.But then,I find that sometimes your humour of your post takes finding.

• Kolkata, India
7 Sep 16
I have got just a simple suggestion/advice/tips whatever you may call it for you all,& that is "Whatever you expect from your children,just start giving that to your parents as well".You will surely get it back from your children no matter what.