Open - Up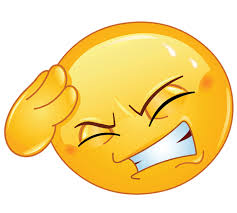 Philippines
September 7, 2016 11:36pm CST
Do you talk about your problems? Do you open it up with your family members or friends? I think, you should be. Why? Because , it might affect you not only emotionally but mentally. Yesterday, we got a news about one MedTech. student of this college who was hit by a bus on a highway. We were told that she is out of her mind, got naked and ran to the middle of the highway. When we checked her Facebook Account to get information about her family so that we can relay the message , we discovered that this student has a problem which keeps bothering her for many days already. It is only in Facebook that she releases what she feels. She is also not in good terms with her brother. She does not open up with her friends. Luckily, she survived and had fractured shoulder only. She is now in the hospital but not in a normal state of mind. So, what do we want? Open - up or lose your mind? Photo credit: fishandbicycles.com
8 responses

• Kolkata, India
8 Sep 16
One should always share everything at least with the family members if not anyone else.Its very important.

• Philippines
8 Sep 16
i once kept a problem which i thought i could handle .and one day i was found drunk and screaming in a beach full of tourists.. yaykz! so embarrassing.. the next day, i didn't know that happened and people on that island kept staring at me, some were laughing .. i cried after that.. my friends teased me but gave me comfort after i broke down and cry in front of them

• India
8 Sep 16
I open up only to select few.But what you say is true we need to talk


• Philippines
9 Sep 16
that is what friends are for. we can have friends who we trust and who we can open up ourselves to them, and get their pieces of advice should a problem arises

•
8 Sep 16
Open up isn't easy. because when you have this 'something' on your mind, you wanna make sure that someone you talk to is really want to listen to you. which is some kind of attention that we don't get in real life connection, that's why it's easier to open up via social media or a forum like this, where nobody really knows your flaws, so they won't judge you. Our generation is full of attention seekers who needs help.

• Philippines
8 Sep 16
For me, I don't want my life to be known to many people. In social media almost all of the people can read you posts. Things that are happening to your life will be known to them which sometimes will only create bad or negative reactions. For me, it's better to confide problems to somebody whom you trust and ready to listen. There is always somebody who wants to help us, like our mother, brothers or sisters or close friends. We can always get honest and sincere opinion or suggestions from them.