Are You a DEAL chaser??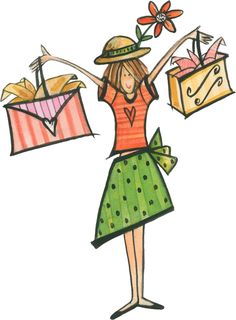 India
September 8, 2016 3:26am CST
What kind of shopper are you?? are you price sensitive or you are least bothered about the price and give high regards to the quality of stuff you purchase. Or are you simply a deal chaser and keep looking for the best deal across stores (online or offline)!!!

To me its quality what I buy, will even delay my purchase unless I get the desired quality...

8 responses

• Kolkata, India
8 Sep 16
Well its a rare occasion..

• Kolkata, India
8 Sep 16
@nomus24g
Although they might seem very lucrative but as a matter of fact they are just an "eye wash".

• United States
8 Sep 16
I don't always buy the cheapest things, but I do have to watch how much I spend because my budget is not very big.

• India
8 Sep 16
.Thats great. I am very unshopperlike..excepting for books


• India
8 Sep 16
@nomus24g
You keep on mentioning your book...I am still waiting to read it.BTW my husband is the shoppoholic


• India
8 Sep 16
@responsiveme
Yaa...I keep mentioning,because I am on it fully...any good thing takes time to get released :)


• El Paso, Texas
9 Sep 16
I agree with you, it has to be quality but within my price range. In the past I'd purchased the cheap stuff only to have to replace them a lot so now I try to save up so I can get the best quality and have them last for years.

• El Paso, Texas
9 Sep 16
I don't have a choice
@nomus24g
I can either buy cheap and repeatedly buy the same item over and over because cheap doesn't last or I can save up for quality, I'd rather save up, it may take a while to get the sum together but at least once I get the quality item I won't be replacing it constantly.

• Singapore
9 Sep 16
I do not like to buy things, so I will wait very patiently for a good offer to come along. I tend to do the same thing for stock market too. When I decide that I will buy a stock at $1, and the price is now $3, I will just wait for it to drop before I buy.


• Canada
8 Sep 16
I like getting a deal. I look for good quality stuff at a good price.