Nostalgic...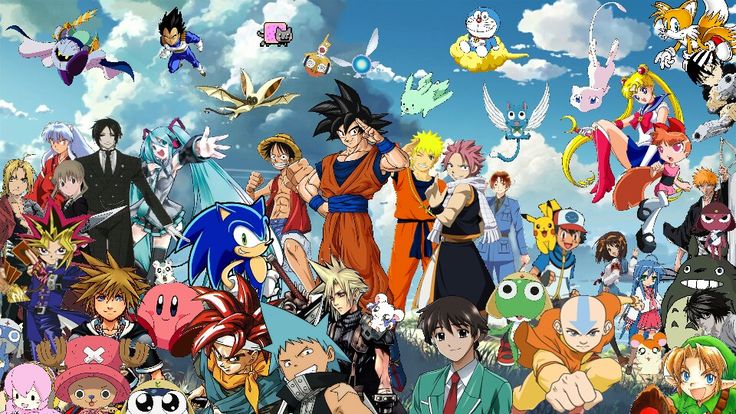 Rajkot, India
September 8, 2016 1:38pm CST
"Time flies but memories live forever" i was just skipping some Youtube Channels and i came across a video on the best toons made ever and NOSTALGIA caught me off-guard the very moment. Well I am sure none of us can imagine our childhood without these cute and adorable yet stupid and silly virtual friends. I for one wished the shooting star like a million time, so that the pokemons became real... From the hunky avengers to stupid Simpsons, from charming Johnny Bravo to adorable Tom&Jerry, we cant thank them enough for making our childhood AWESOME... which was your favorite cartoon or should i put it this way, if given a chance which cartoon character would you like to play in real world.
10 responses

• Kolkata, India
9 Sep 16
I'd like for the DC cartoon characters to come true

with the state the world is in, it wouldn't be bad to get superheroes on our side


• Rajkot, India
9 Sep 16
lol yeah!! Coming from an Indian co-mate makes it even more relevant. for say your wish come true... But you can only get one of those super heroes on our side, whom would you choose?

• Rajkot, India
9 Sep 16
@ria1606roy
batman for me too. but my main finger was pointing at terrorism


• Kolkata, India
9 Sep 16
@nilesh1s
for terrorism, I would send Superman.



• Rajkot, India
8 Sep 16
Yeah i occasionally follow it. Undoubtedly Dragon Ball Z has always been the best action series and the fusion element they introduced in last few eps oh my my what to say, beyond excellence.

• Rajkot, India
9 Sep 16
@skysnap
thanks sure, ill add it in my to do list.

• Lake Charles, Louisiana
8 Sep 16
When I was a child I admired cartoons like Marine Boy, Gigantor, Justice League Of America, Superman, Batman, Captain America and Iron Man. Now it is Wordgirl and Miraculous Ladybug. In the case of the former I write fan fictions even though she is a "kids show". Too bad I could mentor the kid if I can withstand her word power like Russian boxer Ivan Drago has which is powerful.

• Rajkot, India
9 Sep 16
I am sure justice league makes the cut in all our list. the first in its kind and at that time the graphics and special effects were enough to woo anybody.

• Lake Charles, Louisiana
9 Sep 16
@nilesh1s
As a result of enjoying the original Justice League of America it has inspired me to create the Lexicon Super Team based on the PBS Kids cartoon series Wordgirl which has her working with her cousins identical twins Donna and Debi Isthmus and their close family friend Gabrielle "D D" Squirrel.

• Rajkot, India
10 Sep 16


• Canada
8 Sep 16
I always like the Flintstones so I guess I would want to be Wilma or I would like to play Marge on the Simpsons.

• Rajkot, India
9 Sep 16
Simpsons would be whole lot of fun, no matter how silly things get

• Kolkata, India
9 Sep 16
I have always been more of an anime fan. I still am. And my list is long. As for cartoons l love Flintstones, Dexter, Looney tunes especially Bugs Bunny....i used to watch Scooby-Doo and Tom and Jerry with my father...so those are special ones...

• Rajkot, India
9 Sep 16
Awww I can truly relate to that. I remember watching animated Ramayana with my grandpa and that makes it really special.

• Austin, Texas
9 Sep 16
Dexter or Samurai Jack.


• Rajkot, India
9 Sep 16
hmmmm watch out for Dee Dee

, being Dexter would me really fun though.


•
11 Sep 16
Lol now my Childhood anime is ending and is really making me feel so sad and wondering what is the tittle of the anime its Naruto.



Want to download games on android? try going here

Grab the tastiest apps on android! Tasty Moded Games, Tasty greats tutorials and tasty tips for your android here tastiest droid.

• Rajkot, India
12 Sep 16
ahh, yes 'course. I am sure naruto is amongst the favorites of every anime lover, for me, it's only second Dragon Ball Z.

•
12 Jun
@nilesh1s
I really cannot put my finger on one but I loved Mickey and Mini Mouse.

• Saint Lucia
9 Apr
Dragon Ball Z, Dexter's Laboratory, Powerpuff girls and looney tunes.