Who says money is not important!!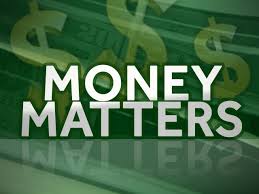 Shillong, India
September 8, 2016 8:51pm CST
Believe or not we need money for everything except for air... I was just thinking about being not having money for our basic need in our life what would happen because nowadays it really matters. If you are employed and do not paid for months it is really frustrating and the condition of your mental health effects and a person does not know what to do next. keeping himself calm and act everything is fine is not at all possible. because a person needs many thing to in his life that cannot be met There are many songs that " love will keep us alive" Listening that songs if its really happen in our human there shouldn't be having jealousy, no currency required in our life. we should not be eating also. I also realise that when a person does not have money it really disturb in every act and moves. The temper start raising and you cannot do anything So, whoever says money does not matter... actually it really matters a person should have enough money for his necessary need so that a person can meet.
8 responses

• India
9 Sep 16
Very true...we need for our basic needs.

• Philippines
26 Sep 16
Of course it is important to have money . How would you be able to but those needs if you don't have money ?


• Shillong, India
27 Sep 16
THATS VERY TRUE ! WHOEVER SAYS MONEY IS IMPORTANT EITHER THEY ARE EITHER FILTHY RICH OR A PERSON DOES NOT CARE ABOUT HER/HIS BASIC NEED

• Philippines
29 Sep 16
@psanasangma
Are you shouting ? Your comment is in all capslock , my dear .



• Shillong, India
11 Sep 16
May be they have never audit themselves


• Australia
10 Sep 16
Money is very important because we humans created a society that in order to survive, we need to have money .. But we should not value money more than we value our self-respect and integrity as human beings ..

• Shillong, India
11 Sep 16
I agree with you !! Thanks for stopping by. Though its important how much it is important


• Shillong, India
11 Sep 16
Yes, very true when money is not in your hand even for basic need makes person upside down Thats why a personshould have avg amount of money

• Australia
9 Sep 16
We work hard so we can generate money to provide for our family, ourselves, the orphans widows, and be able to pay taxes and enjoy the fruit of our labor. :- )


• Shillong, India
11 Sep 16

love your comments Besides money we need to have our grown fruits and veg At least we can save our money

• India
11 Sep 16
Let's start barter system again and make money useless. .lol