Now look what the ads have in store for ya, I think they got bored with bosoms...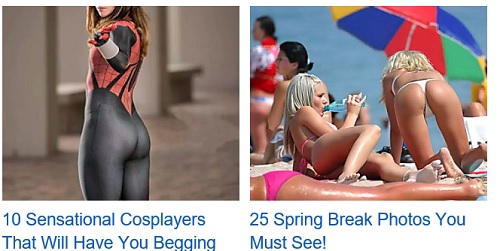 El Paso, Texas
September 9, 2016 1:32pm CST
Well @jabouk looks like they've finally given up advertising oversized bosoms, now they're advertising uncomfortable undies. I need some really good laughs today so have at it my friend. Can you believe this is the kind of ad I get to see each day? Oh why oh why can't they just advertise puppies and kittens.....
5 responses


• El Paso, Texas
9 Sep 16
Well, if I understood that correctly you're not talkin bout boxer shorts


• Malaga, Spain
11 Sep 16
@rebelann
A little more open than boxers:




Open main menu For the video game, see Ratchet & Clank: Going Commando. Going commando, or free-balling for males and free-buffing for females, is the practice of not wearing underpants under clothes.[1] Certain types of clothes, such as cycling shorts, so



• El Paso, Texas
9 Sep 16
Looks like I got myself in trouble again Oh lordy lordy, I never woulda thought..............

• El Paso, Texas
9 Sep 16
Uhoh
@pgntwo
I haven't learned Irish yet, what would that mean in American?




• El Paso, Texas
9 Sep 16
Neither have I but when I was very little some fool at school was always pulling on other little boys pants til they fit that way, he'd make them cry so I get the impression it can't be comfy.

• India
9 Sep 16
Well I searched the heck out of online gifts buying sites for the festive season. Now I have nice teddies, chocolates and flower arrangements donning my page. I was sick and tired of Oprah crying! Though she still makes appearance every now and then.


• India
9 Sep 16
Why doesn't Oprah cry for me!?

Or am I mistaking for something/someone else...


• El Paso, Texas
10 Sep 16
Ummm, I hate to tell ya this but I was not entertained