Quick thoughts 9/9/16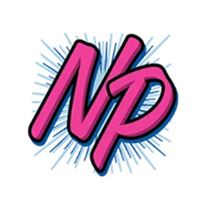 Wausau, Wisconsin
September 9, 2016 9:04pm CST
So we got our grocery shopping done for the most part. Waiting to make more money so we can keep stock of things. Still have to do the food pantry this coming up week no matter what too. I got 4 packages from UPS today from AMZ Reviews. All good stuff and more to come lol. In Poshmark I am starting to offer a free surprise product with any purchase with a certain amount. I am going to see how sales go on that. I just that now. Free surprise product with any $25 or more purchase order....let's see how the orders roll in now. Cross your fingers for me. I am excited to try it out now. Anyways, how is everyone doing? It has been pretty chilly out today so I stayed home and did some stuff around here lol. Tomorrow I am doing laundry at my mother in laws house. It just has been one of those days. Hoping for better. At least our food stamps go up starting next month. Well, gonna go for now. Gotta think!
4 responses

• United States
10 Sep 16
What are you going to put in the package as a free gift?

• Wausau, Wisconsin
11 Sep 16
I have a lot of samples so it will help. I am trying to draw in business

• United States
10 Sep 16
Good luck! What kind of free gift?

• Wausau, Wisconsin
11 Sep 16
That is why its a surprise lol


• Garden Grove, California
11 Sep 16
Imdoing okay but its most time for me to stop for today take care good luck on poshmark so it all adds up hugs.

• Roseburg, Oregon
10 Sep 16
I hope your plans works and you will be selling more stuff.