Saturdays are my Best Days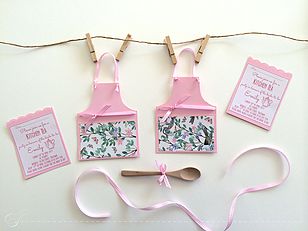 South Africa
September 10, 2016 3:02am CST
I love it when weekly a Saturday comes along. I have been so busy lately that this is the first Saturday I will have some time to just relax and do what I choose to do. First a Kitchen Tea party for a fellow teacher - my boy friend asked if that's where you give Nappies and Powder . . . . No dear Man, that's a Baby Shower which is supposed to come after the wedding. Men are strange - but there have been so many friends with Babies before weddings, that maybe the order of things have become a little muddled. I am in the process of looking for a suitable verse to attach to my gift for the TEA - "A shower we're having for the new husband and wife, for the things they may need as they begin their new life." Later we are attending a cousins Birthday Bash and I am looking forward to letting my hair down a little. Happy Saturday to you all.
6 responses

• United States
3 Oct 16
Saturday is my favorite day of the week for sure. It's the one day each week that I almost always get to finally just stay home!

• Summerville, South Carolina
10 Sep 16
I enjoy showers a and yes, now days the baby shower if often given before a wedding shower. Sad fact.


• Kolkata, India
10 Sep 16
Happy Saturday! Have fun at the Birthday and the Kitchen Tea Party!