ROFL revival of old discussions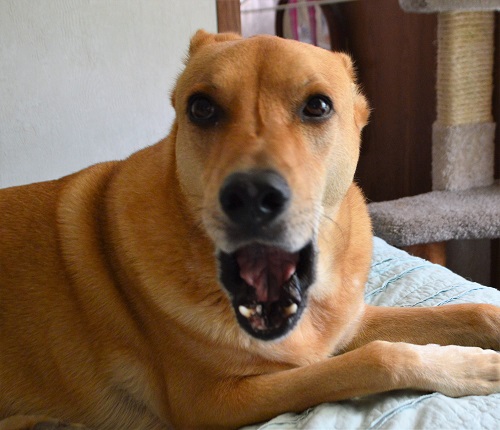 El Paso, Texas
September 11, 2016 9:11am CST
Yeah, I'm attempting to revive some old discussions. This one was funny too and the responses she got are well worth a read: ~~~~~~~~~~~~~~~~~~~~~~~~~~~~~~~~~~~~~~~~~~~~~~~~~~~~~ I think Ally got a laugh outta me as well, doesn't she look like she's laughin?

I'm having a delightful day having more time with mylot to play my schedule is changed I am not deranged From this site it will be hard to stray Don't fret for...
5 responses

• El Paso, Texas
11 Sep 16
Thanks, I'm having a ball reading all that stuff.


• El Paso, Texas
11 Sep 16
Hemmm, that would be one way to do it but it takes too long to go through that whole list of followers so I figured I'd just reread some and then create a discussion, if they're still on Mylot they'll see it won't they? Heck, you did, right? Ally keeps her ears close to her head when she's clowning around with me.

• Midland, Michigan
12 Sep 16
@rebelann
It looks like doing it this way also provides some more interaction for you. It could prove to be a great way to reintroduce newer people to older posts. And, it looks like I finally found what I was looking for.

• El Paso, Texas
12 Sep 16
Oh good I'm glad you found what you were looking for
@MarshaMusselman
I really didn't start this to highlight anyone in particular I just wanted to get people to start reading through the responses of other people on these discussions that have limericks in them, these are the most fun to read.


• El Paso, Texas
11 Sep 16
I'm so glad you enjoyed this revival, you're so welcome.

• Garden Grove, California
16 Sep 16
love it very poetical and fun to read thanks for reviving it lol

• El Paso, Texas
17 Sep 16

• Garden Grove, California
18 Sep 16


• El Paso, Texas
11 Sep 16
You're very welcome and yeah, I'm getting a big kick reading all those old limericks all of you came up with, if all works out I might even lose enough weight to get back into those really old clothes