Selling pillows..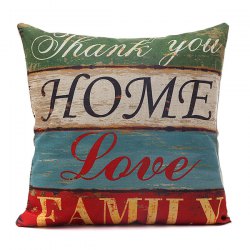 United States
September 11, 2016 8:13pm CST
I need hobby that is for sure. I found some cool pillow cases for less than $5 each. I will be looking for something to stuff them with. Either that fluffy stuff or very cheap solid colored pillows. I am going to list them all on the selling app I use. I think I bought about 6 cases tonight and the one in the picture is one of them. I figure if the filling is not too bad I can keep them About $20 each.. I bought one case with a walking dead logo and star on it. I might keep that for myself. I got one question about something I am selling and hope it turns into a sale.
9 responses

• Banks, Oregon
12 Sep 16
Good luck selling pillows.

• United States
12 Sep 16


• Roseburg, Oregon
12 Sep 16
I hope you do good with the selling of those pillow cases. Did you seel your soap yet?


• United States
7 Oct 16
Hope it turns out as a positive income stream for you and filling them with anything but cotton fibers might make selling more difficult as me for example, won't buy a pillow filled with polyester or some material made from a toxic chemical

• United States
7 Oct 16
That is good to know. Thanks.

• United States
8 Oct 16

• Boise, Idaho
12 Sep 16
Hope that you are able to sell it all. Sounds like a interesting hobby.

• United States
12 Sep 16
I hope so as well. It seems everyone is selling the covers dirt cheap.

• Boise, Idaho
13 Sep 16
@sharon6345
....Off season right now perhaps. Good time to buy.

• Jacksonville, Florida
15 Sep 16
What selling app do you use?