Cass Scenic Railroad State Park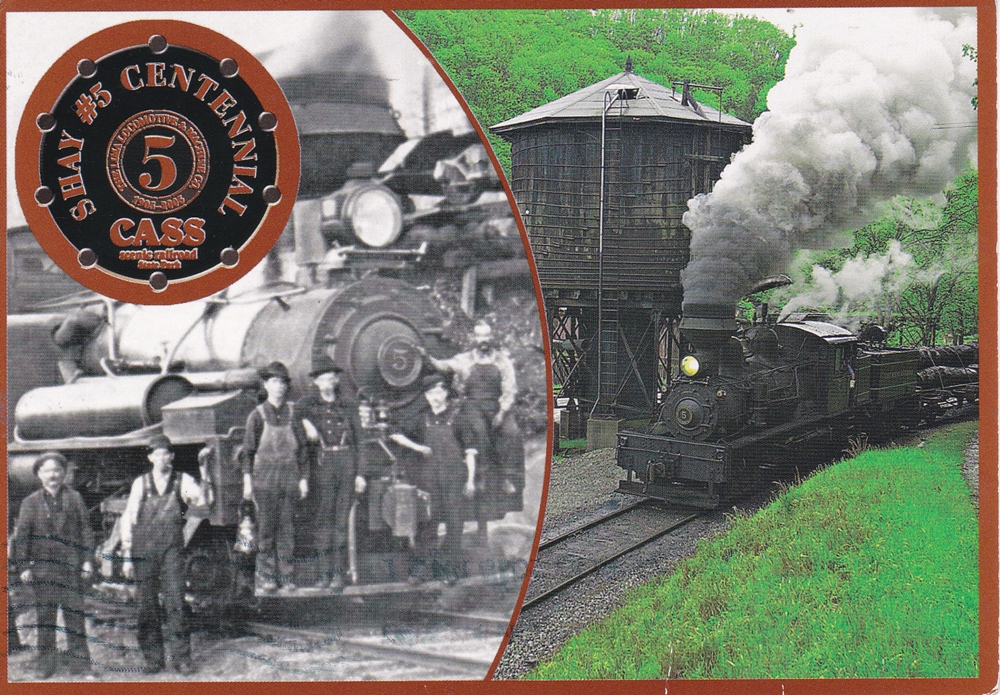 South Africa
September 12, 2016 2:29am CST
This was waiting in my mailbox last week all the way from West Virginia. Now every time I read the words West Virginia, John Denver suddenly appears in my mind and I start singing. Not a bad thing at all because I love all John's music and if WV is as beautiful as his songs and this postcard depicts - then there is good reason to sing about it . . . Almost Heaven! "Cass Scenic Railroad State Park is a State Park located in Cass, Pocahontas County, West Virginia. It consists of the Cass Scenic Railroad, an 11-mile long heritage railroad that is owned by the state of West Virginia." Now it is said in the reviews of the Railroad park that the train ride takes you up to the top of the mountain to beautiful scenic views. It will prove to be a relaxing and enjoyable day trip and to make it even more enjoyable, it is advised to take a small picnic basket with you - Now thats the life! This is something I would most certainly do if I got to the United States of America in particular WV . . . Train travel is a favourite of mine and especially on short scenic routes. I am inquiring about a local route at the moment I am sure that the scenery might not be as spectacular as WV, but the cost will be minimal. Thank you Marie @Tampa-girl7 for the lovely card and the joy you send with it. If any of you have traveled on a Scenic Route Train - let us hear all about it! Happy Monday - Country Roads take me home . . . .
9 responses

• Bunbury, Australia
12 Sep 16
That's a lovely postcard. There is a lovely scenic railway in Tasmania which uses a rack-and-pinion method to get the train up the steepest parts.

• Banks, Oregon
12 Sep 16
I love John Denver too and, very cool postcard.

• United States
13 Sep 16
So glad that you got it.


• Paso Robles, California
13 Sep 16
If you ever get to West Virginia, be sure to visit Harper's Ferry, an interesting national historic site and town. I have actually taken two scenic train tours. Several decades ago I took the Skunk Train ride in Northern California near Fort Bragg. Around 1986 I took the ride from Durango to Silverton in Colorado mining country. Both were beautiful rides.



• Centralia, Missouri
12 Sep 16
I love to ride trains and see train stuff, an activity I associate with vacations as in most places in america tram or trains are not a normal mode of transport

• Green Bay, Wisconsin
12 Sep 16
Very lovely postcard. I haven't traveled on any scenic train travels.

• United States
12 Sep 16
I've been on an old steam train once, but no Amtrak or long trip.