Wuzzit Challenge Number Three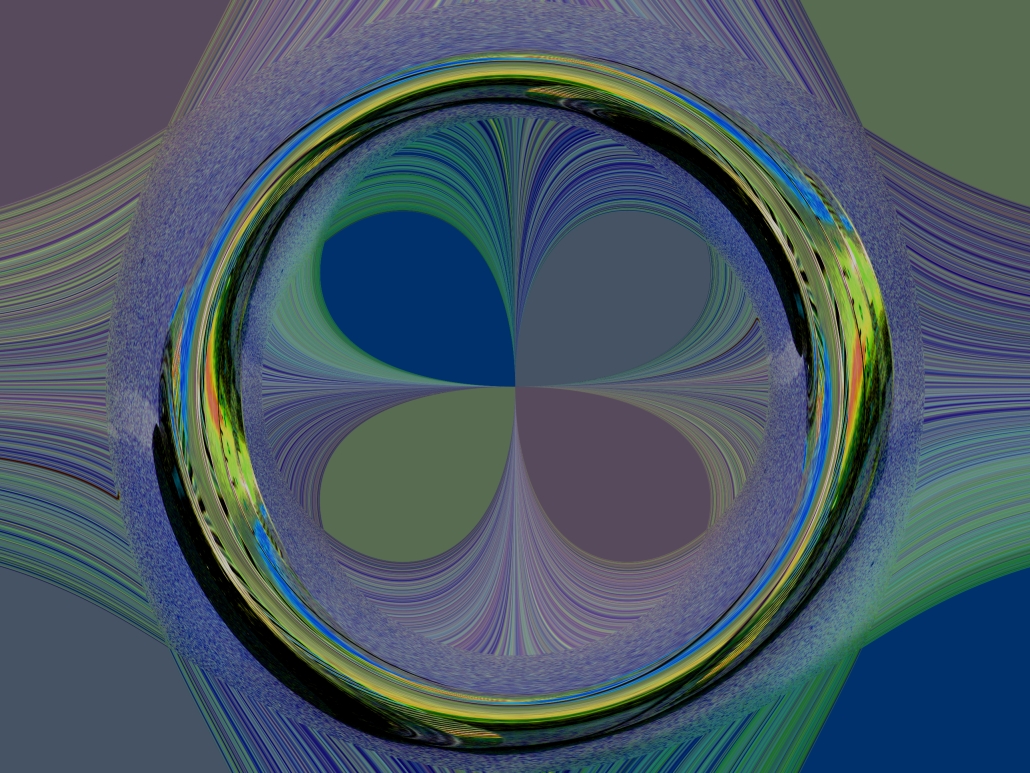 Goodfellow, Texas
September 12, 2016 3:19pm CST
Wuzzit Challenge Number Three - This Wuzzit Challenge is a real toughie to guess, but it is also the first of these Wuzzit dealies for which I will list some choices. One of the five choices will be the correct answer to the "Wuzzit Question." But, first of all, isn't that a nifty image? Lots of color. Lots of design. Lots of mystery. Not too bad for an old man and his really old camera. Actually this is sort of psychological imaging you might want to call it - like looking inwards at yourself (or maybe into a strange and magical mirror). Actually, when it comes down to psychological stuff, I have to admit that, one time I actually read a small book about everyday psychology. There was something in the book that told me how I could find my car keys if I ever put them down somewhere and then forgot where I had left them. It seemed like a really good method to use if I ever lost my car keys - and, you know what - that can happen. Soon enough, I misplaced my car keys. Then I tried to remember "the method for re-locating them." Oooops. I forgot how that method worked. So I went to get the book to refresh my memory. I could no longer find the book. Here's the list of choices for this Wuzzit Number Three: 1. Costly wedding ring 2. Water going down the drain in a gold-colored potty 3. Top view of the world's most expensive chewing tobacco spittoon 4. A Schneider-Xenon Cine' Video Camera Lens Polar Inversion 5. Diagrammatic photo of a hot piston ring from a Diesel engine There you have the choices. See what you can do to guess the correct answer. Also- Let me see your Wuzzit Challenge images so that I can also have some guessing fun - OK? * * * * * * * * * * Image source: Gus Kilthau * * * * * * * * * *
4 responses

• Bunbury, Australia
13 Sep 16
I have no idea but I'll go for No 4.

• Goodfellow, Texas
13 Sep 16
@JudyEv
- Ms Judy - Four is more, as the saying might go. Just exactly how that big lens ever got twisted around to look so fat and pretty is a mystery to me, but then, so is almost everything else around here. To think that I once tried to peddle that big lens over on the eBay place. My brain is, today, quite addled and all that, but I cannot imagine my thinking that there might be someone on that eBay thing who would be looking for a costly lens for a big studio video camera rig. (The follies of youth - I think that I was but about 60 years old back then...)

-Gus-

• Bunbury, Australia
13 Sep 16
@Ceerios
Yes, Ebay doesn't seem really suited to expensive items. Everyone is after a bargain.

• Bunbury, Australia
13 Sep 16
@Ceerios
Well done you. I have two old film cameras to sell but don't quite know what to do with them yet. They belonged to my father.



• Goodfellow, Texas
12 Sep 16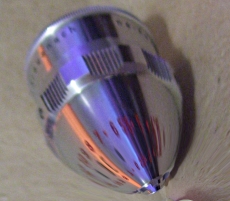 @jaboUK
- Ms Janet - It would be very nice to have a wedding ring like this, but that is not it, nor is it a piston ring. Actually, the image is so distorted that I would never be able to guess what it is without a giant nudge in the right direction. So, I made yet another image from the original photo and put it here for you to see. Piece of cake now, isn't it? -Gus-

• Goodfellow, Texas
13 Sep 16
@jaboUK
- Ahhh, Ms Janet - See those turning bezels? And the red lines in the foreground with the numbering at the back? This is only a part of the whole deal, and it is of that video camera lens. Honestly, I would have selected the wedding ring or, at the very outside, the piston ring - but the lens was it. When I saw the nifty design that polar inversion made of the lens and its lens cap - all the neato colors and curvy lines, I had to go with that. The coloring of the above smaller image is more true to the actual color of that complicated video lens. I had to buy the big studio video camera for which the lens was also purchased one time way back there... but I sold the huge camera and its controller - kept the lens. I paid about $150 USD for it back in early 1970, and I would guess it has increased in value 3 or 4 times since then. I do not have a clue as to what I could do with it now. It IS pretty to look at and to make Wuzzits from...

-Gus-


• Switzerland
13 Sep 16
It's not a ring, it's not even number 2 and I prefer to think that it's not number 3 (personal reasons

) Now between 4 and 5 I would like to think that it's number 5. I have searched for images of a hot piston ring from a Diesel engine and it could be.

• Goodfellow, Texas
20 Sep 16
@LadyDuck
- Ms Anna - I apologize for being late in responding to your very welcome comment here. The correct answer is Number 4, the cine' video camera lens. I so severely distorted the original photo of the lens that I doubt anyone could have recognized anything about the image presented here. The photo altering effect is called "polar inversion imaging," and it results in some nice image patterns from otherwise recognizable objects - such as this long and narrow camera lens. Someday I might even be able to figure out how that imaging application does its work, but I doubt that will ever come about. Have fun today...

-Gus-


• Goodfellow, Texas
22 Sep 16
@responsiveme
- Friend ARM - That was both a good idea and a good guess.